Delray Beach Rehab Centers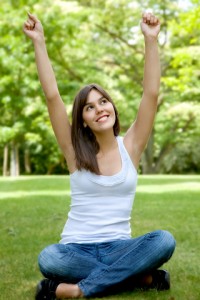 The Substance Abuse and Mental Health Services Administration reports that about 48,000 people were admitted for addiction care in Florida in 2010, and of those, only about 41 percent were female. It's not clear why there is such a gender discrepancy, as addictions can strike men and women at equal rates. It's possible that women have more home-related commitments, however, and perhaps they worry that getting care will keep them from fulfilling those obligations. Women who need addiction treatment in Delray Beach shouldn't let worries about family stand in the way of comprehensive addiction care. There are programs that can preserve their commitments, and with help, they might be even more valuable to their families.
Family-Centered Care
Women with addictions may steer clear of getting help, as they might worry over who will care for their children after school and who will keep the refrigerator stocked with food while they're away. These are reasonable concerns, of course, but addictions can take a mother away from a family in a much more profound and long-lasting way. Women who are addicted may:
Be mentally absent, because they're high
Get arrested and face incarceration, due to drug charges
Leave the children unattended, in a quest to buy drugs
Become physically ill, due to drug use
These are very serious problems, and addictions can bring them to light. In an addiction treatment program, however, a woman is given time to think about why the addiction formed and what might need to happen to keep substance abuse at bay in the future. Counseling on an individual basis might be helpful, but women might also benefit from family therapy, in which the whole group comes together to discuss the addiction issue and how the family has changed as a result of the substance use and abuse. These counseling sessions can allow the family to knit back together, and provide a mother with a safe and supportive environment in which to further hone her sobriety skills.
Care for Women
Some Delray Beach rehab centers provide care for both men and women, and while a study in the journal Drug and Alcohol Dependence suggests that programs like this don't necessarily translate into poorer treatment outcomes for women, there are some instances in which women might prefer to receive care in facilities where only women are present.
Addictions can sometimes form in response to violence. In modern society, women are often victims of violent acts as perpetrated by men, and after an incident like this, women might not want to discuss their issues in a room full of men. They might not want to see men at all, until they get stronger. Since addiction treatment facilities often utilize group therapy, women like this might not succeed. In addition, men have a different communication style, when compared to women. Men may enjoy confrontation and directness, where women may enjoy community and networking. Women-only programs may employ these kinds of techniques, where mixed programs may not.
Women needing addiction help in Delray Beach have access to a women-only facility located very close to home. The Orchid, located in southern Florida, provides care just for women in an environment that is safe and supportive. Therapies used at The Orchid have been designed specifically for women, and they can produce amazing results. Just call us to find out more.
Further Reading