Pompano Beach Treatment Programs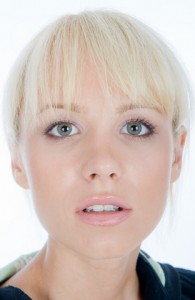 The official motto of Pompano Beach is: "Florida's Warmest Welcome." It's a friendly, upbeat message and it's likely designed to encourage people to come to this place to visit and perhaps even drop a few tourist dollars along the way. People who live in Pompano Beach, however, may know all about how wonderful the city is, but even they might not know how to access certain benefits. For example, people with family members who abuse drugs or alcohol may not know where to turn to get help. Thankfully, there are drug treatment programs near Pompano Beach that can provide real assistance for those with addictions, and these programs are relatively easy to find.
How Treatment Can Help
Addictions don't form in a flash of lightning. No bells sound their arrival, and no bright lights flash as people transition from mere substance use to compulsive, addictive use. Instead, addictions tend to develop in slow but steady phases that are hard for addicted people to spot on their own. They might follow steps like this:
Using drugs once
Using drugs weekly
Using drugs daily after work
Using drugs daily, both before and after work
Not working at all, in order to spend more time doing drugs
In time, the use can become so habitual and so much a part of the person's day-to-day life, that quitting seems almost impossible. Those who do manage to taper down might return to use when they're under pressure, as they know of no other way to deal with mental distress. For example, a study in the journal Interdisciplinary Health Psychology found that trauma exposure and anxiety or depression increased the likelihood of drug use in people with addictive histories. They just don't have the toolkit that could help them to deal with things in a new way.
Addiction treatment programs use counseling, group meetings, medications and more to help people develop sophisticated skills they can use to deal with their problems, instead of numbing them with drugs. Programs can address underlying mental health issues, prior trauma and difficult relationships, all to help the person find a new way of living.
Care Close to Home
There are treatment programs located all around the world that can help people to deal with an addiction issue, but in some cases, it might be beneficial to look for facilities located close to where the addicted person lives. For example, a study in the Psychological Bulletin suggests that people who participate in family therapy tend to stay enrolled in treatment programs longer than people who don't utilize this form of care. It can be difficult to perform family therapy when the group is separated by thousands of miles, so finding care close to home might make this form of care more realistic.
If your family needs help in Pompano Beach, The Orchid might be right for you. We're located in South Florida, and we provide comprehensive care for women who have addictions, mental health issues or both. We integrate family therapy into our treatment plans for clients who might benefit, and we always look for ways to help our clients feel motivated and engaged in their recovery, so they won't leave until they've learned all of the important lessons we aim to teach. If you'd like to find out more, please call us.
Further Reading