Fort Lauderdale Addiction Treatment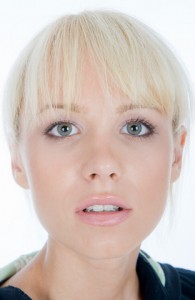 In the 1980s, Fort Lauderdale was considered a party town, as students on spring break swarmed the beaches, drank too much alcohol and trashed the hotels they paid too much to stay in. Much of that changed, according to USA Today, when the mayor of Fort Lauderdale went on national television to tell students to stay away from the community. The partiers moved from a flood to a trickle, and people began to look for new places in which to behave badly. This move doesn't mean, however, that substance abuse doesn't take place in Fort Lauderdale. In fact, people can, and do, indulge in substance abuse in this Florida community, and they can develop addictions in the process. Fort Lauderdale addiction treatment programs play a major role in helping people to recover.
How Are Addictions Treated?
Dealing with a substance abuse issue isn't the same as dealing with a case of strep throat. There's no pill, shot or surgery that can eradicate an addiction and keep it away for good. In fact, it might take a lifetime of work in order for people with addictions to really change their behaviors and live a new life.
According to research quoted by the National Institute on Drug Abuse, relapse rates for addiction are similar to relapse rates for type 1 diabetes. Just as people with diabetes might be tempted to jettison their diet plans and neglect to take their medications, people with addictions might be tempted to dabble in the substances they once abused. Dealing with a chronic problem like this means using a sophisticated and targeted treatment program.
A treatment program for addiction might include the following components:
Individual therapy
Family therapy
Support groups
Alternative medicine techniques
Relapse prevention therapy
Medication management
Life skills training
Therapy might not ever really end either. People with addictions might continue with some form of treatment for the rest of their lives, continuing to learn, grow and gain support from the community.
Getting Started
There are many different addiction treatment programs in the Fort Lauderdale area to choose from, and it can be intimidating for families to think about sifting through their options and finding a program that's right for their particular family at that particular time. It's important to take the decision seriously, and as a result, people who need help might need to do a little homework, comparing facilities by price, location, treatments offered and success rates. Much of this information can be found online, as most addiction rehab facilities have sophisticated websites that detail who they are and what they do, but families might also need to conduct their own interviews with admissions staff so they can get a real picture of the help they'll receive. There's no shame in asking tough questions, either, as the decision is just too important to take lightly.
If you need help with an addiction in Fort Lauderdale, we'd like to help you. At The Orchid, we provide care for women who have addictions, mental health issues or both. All of our treatments have been tailored to fit the specific needs of women, and we're adept at helping women to move forward with their lives in a full and complete fashion. If you'd like to know more about this help, please call us. We have admissions counselors available around the clock to take your call.
Further Reading