Boynton Beach Addiction Rehab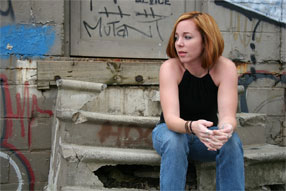 Boynton Beach is an idyllic community, nestled right beside the water. This "Gateway to the Gulf Stream" may pride itself on the achievements of its residents, and at times, this means the community values those who get help for their substance abuse and addiction issues. While people who have addictions might feel ashamed of their illnesses, and they might worry that revealing an addiction could lead to widespread shame and condemnation, those who do get help may find that their friends and neighbors are both supportive of the behavior and willing to help the person continue on the path to sobriety, when formal treatments are complete. Read on to find out more.
Does Treatment Work?
Addictions are often compared to chronic conditions such as heart disease and diabetes, as people who have addictions sometimes slip back into bad behaviors, as do people who have other long-term diseases that disrupt their lives. The National Institute on Drug Abuse reports that a relapse to drug use isn't only possible in people with an addiction issue, it's actually likely that a relapse will take place. This doesn't mean, however, that treatment doesn't work. It's a complex concept, but in essence, a relapse can be used as an opportunity, and it can make the original treatment plan more effective.
Addiction rehab programs urge their clients to develop comprehensive relapse prevention programs that allow them to:
Spot triggers for relapse
Identify the thoughts and emotions that directly precede a relapse
Ask for help before a relapse takes place
Return to therapy immediately after a relapse happens
A program like this might help to stop a relapse before it starts, but if the person does slip, this kind of planning can help a person get right back into care, long before compulsive and around-the-clock use sets in. With the help of a treatment program, a slip becomes an opportunity that leads to long-term sobriety.
Paying for Care
According to the Substance Abuse and Mental Health Services Administration, the number of people receiving addiction care in government-operated facilities is decreasing, representing just 6 percent of the people who got care in 2009. This means that the vast majority of people who need addiction care get it from private profit or nonprofit facilities. Sometimes these facilities accept payments from insurance companies, and they work with families to ensure that all of the proper paperwork is filled out so the payments run as smoothly as possible. Other times, the facilities don't accept insurance payments at all, and they ask families to pay the cost of care. Some facilities offer payments on a sliding scale, allowing families with little discretionary income to get the care they need without selling off their possessions or taking out loans. Other facilities don't offer these sorts of amendments. It's important for families to hammer out these thorny issues before treatment begins, so they can be sure that money doesn't become a problem when the person arrives at the facility for care.
At The Orchid, we work hard to make payment issues easy for families to understand. In fact, we have a staff of admissions experts available around the clock to answer any questions you might have about addiction treatment in the Boynton Beach area. Please call us to find out more.
Further Reading