Miami Drug Rehab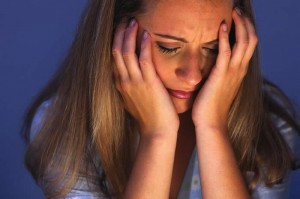 Addictions sometimes develop due to sheer proximity. The substances are easy to get, so people are tempted to dabble, and in no time at all, the substances have caused chemical changes that lead to compulsive use and then addiction. People in Miami might know this all too well.
Miami's location makes it a prime target for drug smugglers, and each day, thousands of dollars of drugs pass through the city on the way to eager users located all across the country. On one day alone, according to news reports, police confiscated $17 million worth of cocaine in the waters outside of Florida. It's easy to see how an addiction might bloom in an environment like this.
Developing an addiction might be simple, but living with an addiction is no easy feat. People who have issues like this can feel isolated, helpless and alone. Miami drug rehab programs can help. Here, people can access a plethora of resources, all designed to help them kick the habit and develop an entirely new way of living.
Why Deal With the Issue?
"It's my problem, and I choose not to deal with it." It's a statement people with addictions make with alarming frequency, and it's tempting to let addictions just run their course in the secret, dark corners of the person's mind. When it comes to addictions, however, ignorance is certainly not bliss. People who have addictions face the possibility of very serious consequences, including:
Death by overdose
Incarceration
AIDS or hepatitis infection
Organ failure
Homelessness
Even the society at large could struggle, when people don't get help for their addictions. In a study of the issue, published in the journal Drug and Alcohol Dependence, researchers suggest that cost of heroin addiction in the United States in 1996 was $21.9 billion. Lost productivity, health care expenses and medical care can all steal needed funds, and that might be money better spent in education, infrastructure or jobs.
How to Help
Some people with addiction issues will readily accept help when it's offered. They may know that treatment will help them to stop their abuse, and they may be quite willing to pull together a different kind of life that doesn't include addictive substances. There are some people, however, who maintain that their addictions aren't the business of others, and they may fight tooth and nail to stay out of programs that could help them. People like this might best be approached in a formal intervention. Here, the family provides concrete examples of how the addiction has changed the person, and they provide information on how treatment programs work.
Before holding an intervention, families are encouraged to choose a treatment program to help the person in need. That way, when the talk is over, the person can go directly into the treatment program without waiting for an admissions appointment. It's an efficient and effective way to reach an addicted person, and at The Orchid, we'd like to help. Our facility provides care for women who have addictions, mental illnesses or both. We can help families to learn more about addiction, and we can even help families plan for an intervention to broach the topic with the addicted person. We're located in South Florida, very close to Miami. Just call us to find out more about where we're located, and what we can do to help you.
Further Reading