Can Crystal Meth Cause Parkinson's in Women?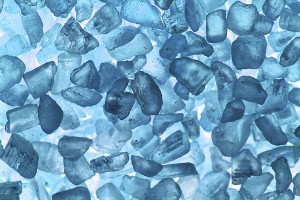 When someone battles with an addition to crystal meth they run the risk of suffering from an innumerable menu of debilitating side effects associated with methamphetamine use. But now they have one more terrible disorder to look forward to, because a new study is suggesting that users are actually 3 times more likely to contract Parkinson's disease. Ladies especially, with data suggesting that the female methamphetamine users facing a greater risk than men.
Reporting the Research
Researchers from the University of Utah and Intermountain Healthcare collected information from more than 40,000 records in the Utah Population Database, which compiles a variety of information. That includes elements such as:
Medical information
Genealogical information on Utah families
Inpatient data
Outpatient data
All this was accumulated from their records, and all the information dated from as far back as 1996 to as recently as 2011.
The recorded information was then separated into three groups:
Those who indicated that they had used meth
Those who had used cocaine
A control group of individuals selected at random, whose records indicated that they had not used any illegal drugs
Pattern of Parkinson's
When the control group of individuals who had no indicated history of drug abuse was matched to the meth and cocaine user groups according to age and sex, the results confirmed the findings of a previous study which indicated that meth users had an increased risk of Parkinson's. This other previous study had been conducted using more than 250,000 California hospital discharge records.
But many people may be already asking, WHY women at a higher risk? Well as to the WHY women are at higher risk than men, at this point it remains unclear. Glen R. Hanson is the studies senior author, and also interim dean of the University of Utah School of Dentistry. He had a little bit to comment on the concerns that women were facing a greater danger stating:
"Typically, fewer females use meth than males do. [But] there appears to be a gender bias toward women in the association between meth use and Parkinson's."
So while there is no definite cause to women being in more danger that's been identified at this point, that is simply what the surveyed data suggests. So women with a history of meth abuse looking for treatment should always consider the severity of the situation and symptoms.
Additional studies on the effects of methamphetamine have pointed out that the prevalence of meth use in Utah and other Southwestern areas may have some influence on the study results. So it may still be said that not all women run the same risk, and there may be other factors at play here. Karen Curtin, Ph.D. is an author of the study and acts as a research assistant professor of medicine at the University of Utah. When speaking on the risks related to women versus the idea of location, she said,
"Female users in Utah may get involved with meth because it's seen as a relatively cheap and effective way to lose weight and have more energy,"
Women initially use drugs at a lower rate than men as shown in most studies, but drug abuse among women has a tendency to escalate more rapidly, and women are also at greater risk for relapse according to other research statistics.
At the end of the day all the data collected in this most recent study is pointing toward a serious concern for female meth users. Karen Curtin went on to add,
"If meth addiction leads to sharply increased incidence of Parkinson's disease in women, we should all be concerned,"
Regardless of sex, we should all be weary of this new information coming to light. As if crystal meth abuse doesn't do enough damage that we already know about, now there is another disorder attached to those long-term effects. Those at risk should definitely consider the reality of Parkinson's and take all steps they can to prevent it.