Ohio Opiate Addiction Equal to Alcoholism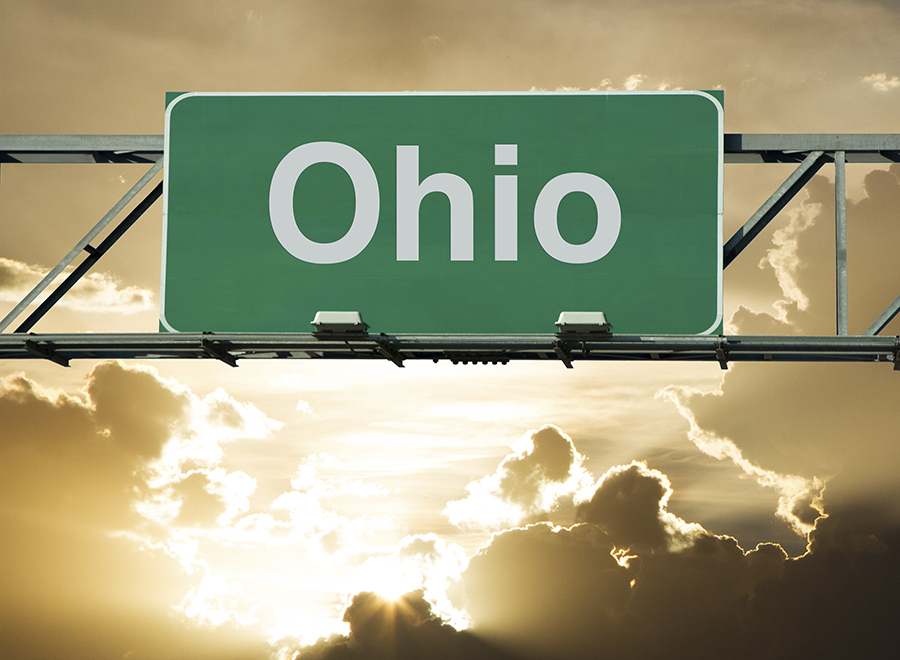 Have I ever mentioned I'm a Buckeye? Well just in case, yes, I am a Columbus, Ohio kid. So when people talk about the heart of the mid-west I just assume they mean my home state. So when they say that the rate of addiction to painkillers in Ohio has skyrocketed in recent years and is now on par with addiction to alcohol, I cannot help but not be surprised, seeing as how I am a recovering alcoholic who was personally addicted to painkillers for a number of years. Being an opiate addict in Ohio was not always the worst thing in the world, until it was.
Our weather is terrible most days, our football is probably one of the best things going for us, but Ohio just so happens to be the home of one of the very founders of one 12 Step fellowship, and home to one of its first meetings. Honestly we are not stranger to alcohol abuse or addiction.
Crunching Numbers
But apparently according to recent numbers Ohioans are becoming increasingly addicted to painkillers; at least as much as we were to alcohol years prior. Of the more than 87,000 patients from Ohio that were treated for addiction in 2013:
Around 33% were addicted to alcohol
Around 32% were addicted to opioids
In the opioid track record that comes out to more than double the rate from 2008!
According to Juni Johnson, who just happens to be the executive director of Paint Valley ADAMH, the large increase of opiate addicts seeking treatment was inspired by the sharp increase in opioid-related deaths. With prescription painkillers being public enemy number one as far as overdose deaths here in America. Executive director Johnson said,
"We've flooded the market over the last couple years with referrals and coordinated care for people with opiate addiction."
It has been noted recently that opiate overdose deaths in America are statistically the highest cause of accidental death in the nation. It is without question is was the biggest reason for emergency hospital room time.
Treatment Options for Ohioans
The 2013 National Survey on Drug Use and Health estimated that around 22.7 million Americans over the age of 12 were in some kind of need of drug or alcohol-related addiction treatment, but tragically out of that number only around 10% actually received it.
The primary reason most of those who needed drug and alcohol addiction treatment did not have that opportunity is because they couldn't afford it. While treatment is a very important part of the recovery process, some treatment programs can be expensive and those without insurance have a particular difficulty with paying for a medical detox, inpatient and intensive outpatient services.
But if you are looking for treatment, do not let the problems most people experience with price scare you away. There are many alternatives besides coming out of pocket to pay for treatment. Sometimes people are covered under their insurance or their families for drug and alcohol treatment and they don't even know. Be sure to explore all these options, inside and outside the Buckeye state.
While some may be shocked or possibly deterred by the amount of opioid-addicted patients in Ohio, the fact that so many are seeking help is viewed positively. Even those who are unsure if they have treatment or what that means, the recent Medicaid coverage expansion in January means even more opioid-addicts could receive the treatment they need. Many speculate that once this goes into effect, there will be so much more that can be done to take in people who could not get the kind of quality care they will have access to.
Ohio will always be my home, but for those who are trying to get out of their old habits, the old habitat is sometimes the best possible move. It gave me an excuse to see the beach, and I learned so much through the people I met in the process of treatment and recovery in Florida. Luckily I can watch OSU games on TV here too. But honestly with alcoholism and painkiller addiction being such a strong influence on my home-state, I feel more should be done to raise awareness about the epidemics across the state, the world, and the options for help.
Ohio is not the only place suffering, and it is definitely not the only place for Ohioans to get clean from drugs or alcohol- or anyone for that matter. It is an injustice how many people never get the quality of care that they deserve, but it is possible, and recovery is a freedom well worth the effort. If you or someone you love is struggling with substance abuse or addiction please call toll-free 1-800-951-6135