7 Signs Your Relationship is Healthy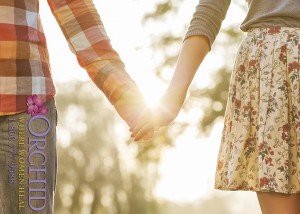 There are so many things we look for in the relationships we form with others, and so many ways we develop those relationships. Healthy relationships fulfill so many of our natural needs, and compel us as individuals to evolve emotionally. This could be a partner, a friend or family member, or even a sponsor. The best kind of relationship is one that exhibits healthy collaboration and communication. When you're involved with another human being on a more intimate level, there are at least 7 signs your relationship is healthy.
1.       You trust each other
Trust is one of the greatest attributes to a relationship. Healthy relationships survive all types of situations and outside influences based off of the trust in each other to understand and honor the truth between two people. If you have trust, you have a structure to build that cannot be shaken.
 2.       There is an open line of communication
When you and another person are able to openly and honestly express yourselves to each other the things you want, need, feel, and even fear then it is a clear sign of a healthy relationship. It shows we can be vulnerable with others, and still believe they will accept us and be honest with us about their own feelings and beliefs. Everything is on the table at all times.
 3.       You are still strong separately
A healthy relationship is not a co-dependent relationship. People who do not need to rely on each other for their every happiness or motivation tend to have a stronger relationship because they have so much value as individuals, and can respect or even admire each other.
 4.       You can always work together
The freedom and independence is important, but so is being able to put your heads and hearts together to collaborate on any issue or task at hand. Being able to support one another is essential because if we're being realistic life is just too complicated sometimes to do it all alone and be 100% all the time, so when you are able to pick up each other's slack once in a while that's a healthy habit.
 5.       Your relationship is not dictated by others
It is true that the ones we love can sometimes see things we cannot, and they often just try to look out for our interests, but it is not to say they should be able to dictate our opinions for us. If there are issues, those in a healthy relationship prefer to hash it out in private instead of letting outside influence take a democratic vote on how to handle it. Remember that your relationship is unique to both of you.
 6.       You support and embrace each other's growth
The healthiest relationships are those that inspire and celebrate each other. The person brings out growth and joy in you, and grow with you. You don't want to keep hearing 'you've changed' but you do want to hear 'look how far we have come' because you experience the pain and the excitement of life together as friends or partners.
 7.       You have fun together doing nothing at all
What relationship does not want to be full of laughter and love? When in a healthy relationship you could be anywhere doing anything, and you enjoy it like it was the only thing you could image doing. A strong and genuine connection does not require constantly entertaining each other. You can be on a roller-coaster or on the living room floor; you still get the same rush just being together.
If you or someone you love is struggling with substance abuse or addiction, please call toll-free 1-800-777-9588