Mass Casualty Incident at Boston Avicci Concert Tied to Alcohol and Molly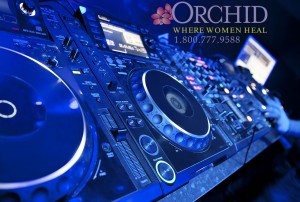 One of the rising trends that seems to go hand in hand with techno and electronic music is the recreational use of 'party drugs' at live events. More than 50 people, most between the ages of 16 and 25, were treated on Thursday June 26th, and 36 others were taken to area hospitals in the Boston area with minor symptoms of overdosing on Molly. Boston Police said Thursday that a dangerously pure form of the drug MDMA, also known as Ecstasy or Molly, appeared to be a factor in the mass illnesses the night before at TD Garden in Boston where more than 80 young people attending an electronic dance music concert became sick, and nearly half ended up being hpsitalized. Luckily there were no reported fatalities.
Minors on Molly
"The word I'm getting from our drug people, they believe that it was a lot of voluntary ingestion of Molly," said Boston Police spokesman Sergeant Michael McCarthy. He said that while he did not have exact and detailed information on what was being consumed by the individuals, several of the young people were showing typical signs of Molly overdose, many of which were minors. He said they exhibited indicting symptoms such as:
Racing pulse
Chest pains
Shortness of breath
Nausea
Vomiting
Authorities also stated that alcohol was a definite factor in a lot of the illness. People attending the concert that were able to give statements to local press described a crowded, hot venue with smoke machines, lasers, and strobe lights. This is an event attended largely by people in their teens and early 20's, and even though it is also characterized as being an evening of "good vibes", some say many of these young people just tried to party too hard.
Authorities Taking Action
TD Garden was cited Thursday for having intoxicated minors at the concert. Mayor Martin J. Walsh called the incidents "disturbing and concerning," and went on to describe the evening as a "Level Two Mass Casualty Incident."
"We will be meeting with the TD Garden and public safety officials to review the series of events last night and examine any protocol in place for dealing with similar incidents in the future. I take this very seriously, and I know that all of the parties involved do also," Walsh announced in a statement following the incident.
The event manager at TD Garden told police that management would review their event entry procedures, particularly pertaining to shows highlighting electronic dance music. A Garden spokeswoman said TD Garden had applied appropriate precautions specifically for the Avicii show that included regulating all alcohol sales, additional security, and providing cooling off areas for guests.
Being aware that events such of this type typically draw large crowds where drugs and alcohol are frequently known to be customary, before the concert began police had drug units in the area, and arrested five people for selling drugs, including Molly, to people attending the show. Drug and alcohol overuse at EDM — electronic dance music — concerts have prompted increased scrutiny in recent years.
"We take this incident very seriously and our thoughts are with the affected guests and their families," said spokeswoman for TD Garden Tricia McCorkle in a statement. "We continued our proactive policy to identify impaired guests, bring them to first aid for medical evaluation and transport when necessary. By following our policy, half of the affected guests were identified prior to entering the arena and were immediately treated."
Attacks on Avicii
Swedish DJ Avicii was the headliner for the event where the cases of sick concert-goers took place. The police report from Thursday evening describes Avicii as an artist whose concerts have had a national history of incidents requiring medical treatment for intoxicated young patrons.
During a May concert in Toronto 29 people were taken to the hospital for illnesses related to drugs and alcohol.
This month two concertgoers died, 25 were taken to rea hospitals, and nearly 800 were treated for minor medical issues at a three-night music festival attended by 400,000 in Las Vegas, at which Avicii was one of many performers. However it is not clear as to if there is any connection to the DJ directly.
Spokeswoman Jacqueline Peterson for Live Nation, which is the company that was handling promoting the show, disputed the supposedly unwarranted characterization in a statement of defense,
"There is no track record of any issues with widespread intoxication and we have never had to cancel any performance due to reckless behavior involving drugs or alcohol. Anything reported to the contrary is simply false." The majority of concert-goers and even officials involved stated there is a greater possibility that most in attendance were intoxicated before arriving to the venue.
If you or someone you love is struggling with substance abuse or addiction, please call toll-free 1-800-777-9588