9 Signs You're Too Involved in Other People's Affairs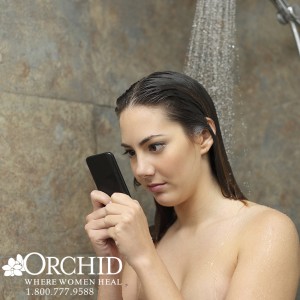 Helping others and being involved with other people's lives can be important in recovery. As human beings we have a natural instinct to socialize and be compassionate and support the ones closest to us, but when is it time to stay out of the way, mind our own business and not let ourselves focus too much on the affairs of other people. There is a fine line between being there for someone and putting your two cents in on every issue that's not your concern. These may be 9 signs you're too involved in other peoples affairs.
1.       The only thing you ever talk about is other people
When the only thing you ever have to contribute to a conversation is a rumor, opinion, or story about someone else, it's a pretty clear indicator you're too involved in other peoples affairs.
2.       Your own affairs are not addressed
You're probably too wrapped up in other peoples affairs if your own affairs are not being addressed. If your ignoring situations at home or at work, or even your own relationships because you're too invested in others, this can become a real problem real fast.
3.       People tell you to mind your business
This one kind of jumps right out at you. If people have to tell you frequently to worry about yourself, what they probably need you to understand is that you are spending too much time worrying about what is going on in the lives of others.
4.       You give advice without being asked
When someone is discussing something with you or others, and you always feel the need to put your two cents in on every story, or give advice on how people should handle their lives without them asking for your help, you are probably too involved in other people's affairs, or even if you get offended when no asks for your advice.
5.       People become co-dependent on you to solve problems
When other people rely on you it is not always a bad thing, and often shows good character to be dependable. However, if other people are unable to manage on a regular basis without your consent then you are probably too involved in their affairs to the point where you need to let them regain their independence.
6.       You over-think and obsess about situations that don't involve you
Finding yourself stressing over the things other people are going through that have nothing to do with you as an individual is not healthy. If you are obsessing and imagining scenarios about someone else's life, you probably need to spend a little less time involved in their life.
7.       You get upset on behalf of other people
If a friend of family member is upset it's only natural that we instinctively defend them or support them. But going to the extreme and getting upset and irrational on behalf of someone, especially if they are much less affected by the situation, means you are too much involved in that persons affairs.
8.       You get upset when people don't handle situations how you want
In your head you might develop your own plans and designs expecting someone to handle a situation or issue a certain way and they may take care of it themselves with a different plan of action. If you take it personally or over-react to that 'change of plans' then take a moment to stop and worry less about them and more about you.
9.       You constantly keep tabs on people through social media
Can't log off Facebook for fear of missing out on someone's status? Constantly commenting or clicking 'like' on other peoples pictures, judging people through a computer? Pretty sure that you' may be too involved in other peoples affairs.
If you or someone you love is struggling with substance abuse or addiction, please call toll-free 1-800-777-9588