7 Reasons Why You Should Go to Rehab in the Winter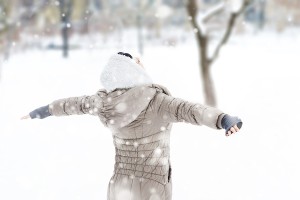 Anytime you decide you're sick and tired of relying on alcohol and other drugs is a good time to get help. If you notice that your drug habit is ruining your relationships, causing problems at work or a loss of a job, altogether, and creating financial hardships – not to mention taking a toll on your mental health and overall health and well-being, then it's definitely time to take action.
Here are 7 reasons why you should go to rehab in the winter.
#1. To save your life
Addiction is not a laughing matter. Despite all the "rehab is for quitters" jokes, people die from the disease of addiction on a daily basis. If you go to rehab in the winter, it's a great way to get in from the cold and learn healthy ways to cope.
#2. Start a new life
Another one of the major benefits of going to rehab in the winter is that you can have a fresh start. You can start a new life, free from your addictions. You can once more become an active member of your family, and you will no longer be a slave to drugs and alcohol.
#3. Wintertime is the best time for treatment
Especially if you take the opportunity to go out of state, and especially if you go somewhere like South Florida, which is known as the "Recovery Capital." There is a large recovery community with plenty of resources and, it's located in the southern part (read: warmest part) of the Sunshine State. Who wouldn't want an excuse to get away from the dreary, cold weather for a little while?
#4. If you're addicted to alcohol
If you are dependent on alcohol, you will require the help that a rehab with a detox program can offer. It's not safe to go "cold turkey," suddenly stopping your drinking. Alcohol withdrawal syndrome is a medical condition that results when you stop drinking once you are physically dependent on alcohol and can lead to death.
#5. If you're addicted to opiates
If you are using opiates, such as the prescription painkillers oxycodone, hydrocodone, methadone or heroin, the withdrawals aren't life-threatening however, in some cases, people have experienced seizures when they stopped on their own.
#6. If you're addicted to benzos
If you are dependent on benzos, such as Xanax or Valium, or barbiturates then a medical drug detox is necessary. Just like with alcohol withdrawal syndrome, benzo withdrawal syndrome is potentially fatal.
#7. If you're addicted to psychostimulants
If you are addicted to amphetamines; stimulants, such as cocaine and crack; or methamphetamine, such as crystal meth, the withdrawals include uncomfortable and frightening psychological symptoms such as hallucinations and extreme paranoia. You should go to rehab in the winter to help you combat these symptoms while staying warm, cozy, and comfortable.
The withdrawal symptoms from alcohol and other drugs can be extremely uncomfortable, even painful, psychologically disturbing and can result in death. The great news about why you should go to rehab in the winter is that many treatment centers are located in warm weather climates.
You can get your life back on track while enjoying all the benefits of a summer vacation. You can play outdoor sports, walk on the beach, or eat breakfast outside on your porch every morning. Going to rehab during in the winter can be a very pleasant change of scenery and just what you need to kick start your recovery from drug and alcohol abuse. Call us toll-free at 1-800-777-9588.