Cutting Addiction in Women
The destructive behaviors of restriction, binging and purging are all cries for help. On some level, women who exhibit the overtly destructive behaviors of eating disorders and addiction want to be helped; thus, their cries are easy to discern. However, what happens when a woman's pain is so deep and provokes such shame that she is unable to muster a sound?
Is Cutting Addiction Real?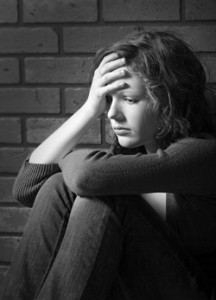 These silent cries for help are sweeping the nation among women. According to the American Psychological Association, behaviors such as cutting and burning are classified as non-suicidal self-injury (NSSI). Recent studies suggest that as many as one in five women between the ages of 10 and 18 currently engage in behavior classified as non-suicidal self-injury. A similar study from Psychology Today reported that 17 percent of high school students reported engaging in self-injurious behaviors, such as cutting and burning. Another study showed that 56 percent of girls, ages 10 to 14, reported engaging in self-injurious behaviors at some time in their lives. While NSSI behavior can take a myriad of forms, cutting is the most common.
It is typically assumed that more women than men engage in "cutting" behavior; however, the phenomenon seems to affect people from all socioeconomic classes.  Research conducted by Cornell University confirms the popularity of "cutting" behavior in both high and low social classes. In addition, recent findings report a possible link between cutting behavior and the prevalence of eating disorders, suggesting that cutting is becoming more popular among the middle and upper classes. Similar to women with eating disorders, women who "cut" are often viewed as the "perfect girls." They are academically successful, popular and physically attractive. In response to external stressors, these girls strategically adopt a deviant behavior they can hide from the world – at least for a while.
To Cut or Not to Cut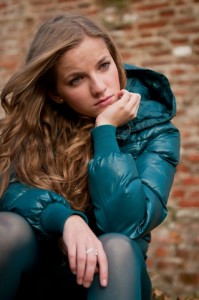 Contrary to popular belief, women who cut themselves do not want to die. Their decision to cut or even to burn themselves is not an attempt at suicide, but rather an attempt to manage difficult feelings. While the specific reasons for cutting are unique to the individual, "cutters" often report experiencing heightened anxiety, emotional numbness or grief. In an attempt to release the intense feelings, these women will cut themselves. The cutting provides a reliable and consistent sense of relief – an immediate release of their emotional turmoil.
A researcher at Cornell University suggests that women who cut do so to regain control of their physical body. In essence, the act of cutting creates a façade of safety and delusion. So long as they maintain their deluded sense of control, "cutters" no longer need to worry about the root stressors. These stressors are the same which plague nearly every young adult and naturally elicit anxiety.
More specifically, the cutting behavior distracts individuals from the fears and anxiety innate in expressing oneself, communicating needs and gaining social success. Other women find that the cutting behavior is accompanied by a sweet sense of euphoria. Faced with emotional distress, cutting provides these women with a quick fix. So long as they are cutting, these women feel safe and grounded.
Is Cutting Addictive?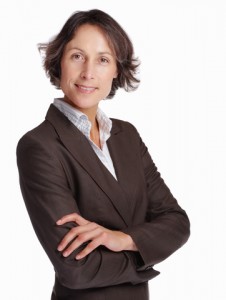 NSSI terms such as "cutting" are relatively new topic of concerns, and most research suggests that these behaviors are addictive. Studies conducted by researchers at Cornell University found that cutters often exhibit characteristics similar to other addicts. For example, most college students who engaged in cutting appeared to have difficulty controlling their behavior, suggesting an element of compulsivity similar to those addicted to food, drugs and alcohol.
Evidence also suggests that cutting behavior engages the endogenous opiod system. The EOS is activated each time an individual engages in any addictive behavior, including cutting. Over time and with repeated exposure, the EOS system will require higher doses of the behavior.
As a result, in order to experience the initial emotional release or euphoria of cutting, individuals will need to engage in the behavior more often and at greater levels of intensity. While some individuals will continue cutting as a means of self-medicating, others will seek solace in other addictive behaviors. Cutters and women who engage in self-injurious behaviors are at risk for a plethora of mental health disorders, the most prevalent being:
Drug and alcohol abuse
Anxiety and depression
Borderline personality disorder
Signs to Watch For
Women who choose to cut often work diligently to hide their behavior. Like many addicts, their reliance upon the cutting behavior is bittersweet. While cutters know the behavior is harmful, they are reluctant to forgo the sense of pride, control and euphoria that accompanies the addiction. Despite the fact that cutting behavior is often difficult to detect, the following are common signs frequently displayed by cutters:
Constantly wearing long sleeves, bracelets or wristbands more frequently than appropriate
Having unexplained cuts on arms, wrists or thighs
Reluctance to participate in activities or sports that might reveal hidden body parts
Heightened anxiety and/or depression
Abnormal mood swings
Social withdrawal
Engagement in other self-destructive behaviors, such as starvation, purging, binging, alcohol abuse and/or drug use
How Parents and Loved Ones Can Help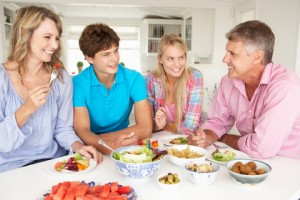 Self-injurious behaviors, such as cutting, are clearly dangerous. Without intervention, all NSSI behaviors will likely lead to other harmful behaviors. Watching your child or loved one engage in such behavior can feel frightening. Suspecting that someone you love is cutting often leaves parents or spouses feeling powerless.
If you suspect that someone you care about is cutting, it is crucial to remain open and willing to hear the person, with compassion and without judgment. Women who cut are often struggling to find their own voice. They are seeking a sense of self that is defined by who they are, not by their external success or appearance. By simply listening and encouraging the individual to express her emotions, you are empowering the cutter to feel safe using her own voice. While it can be tempting to lash out in frustration, it is vital for you to remain calm and loving. Remember, these women do not want to be caught. If they choose to reveal a part of themselves to you, it is a privilege. Any violation of their trust or safety will prompt cutters to return to the comfort of their destructive behavior.
As with treating other addictive behavior, individuals must feel safe and supported. Research conducted at Cornell suggests that individuals who engage in self-injurious behaviors need structure and safety. Initially, they need to know there are safe people to support them as they explore alternative ways to cope with stress. As individuals become more comfortable relying upon healthier ways to release anxiety and anger, they will start to trust the process. Full recovery is possible and you can play a pivotal role in supporting your loved one in their journey.
In addition to providing consistent and reliable support, parents and loved ones can help individuals identify current stressors. Because cutting is a behavioral response to environmental pressures, talking opening and honestly about stress may aid in the recovery process. Once the individual is able to identify her unique environmental stressors, she can then begin to explore alternative means of coping. Societal expectations for women are often unrealistic and may result in overwhelming pressure to succeed academically and professionally. These pressures may also exist in the societal norms for physical beauty. While each woman will respond uniquely to environmental pressures, each stressor is solvable.
Get Help for Cutting Today
Plagued by low self-esteem and shame, women addicted to cutting are often lonely. Our community here at The Orchid commends and celebrates the path to recovery. By cultivating compassion and friendship, we want to help you find your voice. Call now for more information.
Further Reading