Antisocial Disorder in Women
Antisocial disorder is a serious problem that many women in today's world are facing today. Those diagnosed with it often struggle with bouts of violence, excessive lying, and inappropriate behavior; they're sometimes in trouble with the law, and they may violate the rights of others. This personality disorder is a chronic mental illness that can make women feel abnormal and alone; it affects their thoughts and the way situations are perceived.
A Quick Look at Antisocial Disorder
People with antisocial personality disorder often appear to care for themselves only. They may understand others' emotions, but they often don't experience shame or guilt when they cause others pain. Rather, they use their knowledge of others' weaknesses to manipulate a desired outcome. A woman with antisocial personality disorder may not take responsibility for any of her own suffering, but will blame others when things go wrong. Many with this disorder can be self-defeating and never enjoy the many pleasures that come naturally to those who have healthy and satisfying relationships.
Women with this disorder may experience boredom or irritability, psychosomatic symptoms, pathological gambling, alcohol and substance abuse, and a variety of other mood or anxiety disorders.
Women with antisocial disorder are more likely to commit suicide.
A Dangerous Cycle
Women with antisocial personality disorder are known to involve themselves in relationships that are similar to those they experienced as children or teens. It is quite common for women suffering from antisocial disorder to be physically, verbally and sexually abused as adults. They may also be the abuser. When daughters of these women witness the inconsistent and inapt behaviors of their mother, they too become likely to develop the symptoms of the condition.
Though the situation seems dire and hopeless, there is help out there. By being aware of the symptoms, seeking out help and surrounding yourself with a caring support system, you can find yourself on the path to recovering your life.
Causes of Antisocial Personality Disorder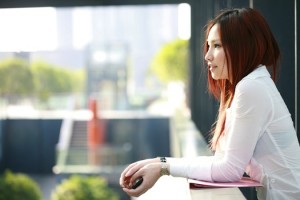 There are numerous suspected causes of antisocial disorder among women. The personality is often molded during childhood and then reinforced through two joint factors – genetics and the environment. The environment consists of the surroundings an individual grows up in. Influences from the environment, such as a chaotic family life, often contribute to the growth of this personality disorder. An unsupportive community that provides little reward for positive behavior can bring about negative results as well.
Genetic or inherited tendencies are the traits of one's personality that are passed on through parents. An individual may have a genetic tendency toward antisocial personality disorder. One's biological makeup can matter as well. The area of the brain that governs judgment and planning appears to be different in those suffering from antisocial personality disorder. For example, there are changes in the volume of brain structures that dictate violent behavior, causing difficulty when it's necessary to restrain one's impulses.
Symptoms and Warning Signs
Woman suffering from antisocial disorder will often exhibit symptoms of the illness during their childhoods. As they enter their 20s, the symptoms begin to reach their peak. Even though these symptoms often lessen with age, women may continue to experience difficulties in forming healthy relationships or may become involved in numerous dysfunctional relationships. Symptoms may include:
Deceitfulness and/or excessive lying
Spontaneous behavior
Hostile and/or violent behavior and irritability
Total disregard for their own safety as well as others
Negligent behavior in regards to family, work and/or finances
Lack of guilt and remorse
Continually breaking the law
Unable to feel empathy or sympathy towards others
Zero concern for their behavior and/or actions
Unable to learn from past experiences or the prediction of future outcomes
Abusive thoughts and behavior towards other humans and/or animals
Continuous vandalism
Manipulation and intimidation of others
Violation of the rights of others
Repeated Involvement in poor and/or abusive relationships
Extreme outbursts of tension and agitation
Ability to come across as witty and charming
Good with flattery
Diagnosis of Antisocial Disorder
A mental health professional generally looks at the female's history and background when making the diagnosis. There must be a history of conduct disorder from childhood in order for the diagnosis to be made. Antisocial disorder will not appear out of the blue during adulthood; there must be a precursor from childhood. There are not any exams that can assist in the diagnosis of this disorder. Often the doctor will discover other issues such as anxiety disorder, attention deficit disorder, or substance abuse.
Treating the Problem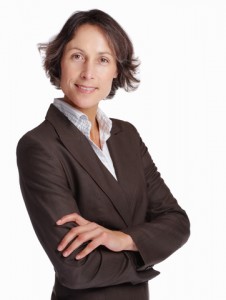 Unfortunately, many women never seek treatment for this disorder or wait until much later in life. Those who do seek help usually do so when forced to by the court system. Even though antisocial disorder is a lifelong ailment, there are ways to help.
The most promising technique involves behavioral treatments; this involves rewarding appropriate behavior and having negative consequences for illegal behavior. Certain forms of talk therapy also appear helpful, but they are in their infancy as far as being main tools to address antisocial disorder. Psychotherapy can be used to help sensitivity in regards to others' feelings. It also encourages new, socially acceptable and productive ways of thinking about and even planning one's life goals. Cognitive behavioral therapy attempts to change sociopathic ways of thinking. Behavior therapy uses reward and punishment to promote good behavior. In young girls, family or group psychotherapy may help the child identify and change negative patterns of conduct, teach new occupational and relationship skills, and reinforce a person's social support system.
One of the first steps you can take is opening up to someone. Find a close friend or trusted family member who can support you as you seek help. There are also several self-help support groups that can be of great benefit in dealing with substance abuse. Family and close friends are, of course, vital to the process, but sometimes being within a group of peers dealing with your same struggles is extremely beneficial. Groups such as AA provide such support.
For women, though, it can be extremely difficult to open up in a mixed-sex group. This is where we here at The Orchid come in. We specialize in helping women who are fighting with substance abuse and mental health problems. The Orchid can provide you with a relaxing and peaceful environment, allowing you to open up and freely address your issues in a safe space. We have helped numerous women return to life after battling mental health and substance abuse issues, and we can do the same for you. Call us now for more information.
Further Reading