Hoarding Addiction and Substance Abuse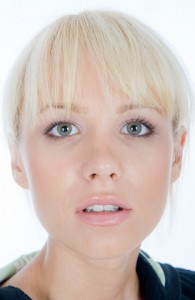 It is natural to collect items we love – to beam with pride at the purchase of new car, pet or pair of designer jeans. Similarly, it is natural for some to enjoy a glass of wine or beer in the spirit of celebration. Optimal physical, mental and emotional health rely on the human ability to moderate behavior – to collect items for pleasure only or to enjoy a single drink. However, for many people these moderate behaviors venture into the dangerous territory of addiction and abuse.
While a myriad of mental health disorders cripple the lives of many Americans each year, hoarding addiction and substance abuse are rapidly gaining popularity. Separately, each disorder negatively affects individuals and their families. Although hoarding addiction and substance abuse share the common traits of psychological ailments, each disorder has a unique way of destroying the user.
Hoarding Addiction Defined
Although the concept of hoarding addiction is yet to be recognized by the DSMV, it touches the lives of millions daily. According to recent study in the New York Daily News, currently 4 million Americans report being hoarders. This number is rapidly increasing and may now include as many as 15 million Americans. Hoarding, as an addiction, is the compulsive collecting, buying and saving of items. Oftentimes, the items a hoarder collects have little to no monetary or emotional value, yet purging the items provokes anxiety and distress.
The items a hoarder collects typically include the following:
Broken appliances
Clothes
Items of sentimental value, like old letters, papers, receipts, movie stubs, etc.
Pets
For the person who hoards, the act of acquiring and/or holding on to their possessions provides a profound sense of pleasure. The mere mention of parting ways with their possession elicits anxiety and distress for the hoarder. Thus, to alleviate the anxiety, the hoarder continues collecting items, often in large quantities. In addition to their behavior being emotional charged, the hoarder collects possessions in vast quantities, greatly exceeding what is needed for normal human survival. For example, a man or woman who is addicted to hoarding may have a garage filled with broken stoves, microwaves and kitchen sinks and refuse to get rid of any of them.
From a psychological perspective, the underlying motivation for hoarding is slightly different from that of addiction. Whereas an addict is motivated by a desire to feel intense pleasure, a hoarder is motivated by alleviating anxiety or distress. In this way, hoarding is similar to obsessive-compulsive disorder in that individuals will engage in repetitive behavior in an attempt to ease the anxiety brought on by irrational thoughts. A true addict, on the other hand, will choose to engage in the addictive behavior for pleasure alone. Despite these differences, hoarding is often viewed as an addictive behavior. Although the underlying motivations are not necessarily the same, the compulsive and uncontrollable inability to stop the behavior despite all efforts deems hoarding quite similar to an addiction.
A Review of Substance Abuse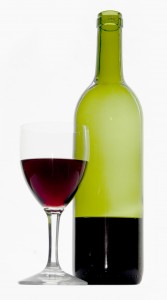 Alcohol abuse, smoking tobacco and illegal drug use all fall under the umbrella of substance abuse. Similar to hoarding addictions, a staggering number of Americans rely on these substances daily. According to data from the National Institute on Drug Abuse, nearly 9 percent of Americans over the age of 12 reported using illegal drugs. About 18 million admitted to using marijuana and another 22 million admitted to using illegal drugs. These astounding numbers continue to increase with each passing year. While a hoarding addiction is inherently different from that of substance abuse, millions of Americans rely on these destructive behaviors daily.
Hoarding Addiction and Substance Abuse: Friends or Foes?
Although hoarding addictions and substance abuse initially appear different, both disorders are adopted by individual in dire need of help. Therefore, many of the reasons why an individual chooses to hoard or to abuse drugs overlap.
At the root of both disorders is an ability to cope with stress. This stress may stem from the internal struggles of dealing with overwhelming emotions such as anger, fear or grief, or it may be triggered by external events such as trauma or social pressure. Regardless of the source, individuals who addictively hoard or abuse substances are unwilling to deal with stress in healthy ways. Through the avoidant behaviors of hoarding or substance abuse, individuals attempt to masque their underlying anxiety or depression. In reality, the destructive behaviors perpetuate the cycle, numbing the emotional pain for a brief moment. In response to the heightened anxiety, the hoarder or user seeks comfort, once again, in the compulsive behavior.
Similar to other mental health disorders, both addictive hoarding and substance abuse have a genetic component. The irrational fears and compulsive nature of hoarding closely resemble traits of OCD, which tends to run in families. Likewise, the relentless and addictive behavior of the substance abuser is linked to the same genetic predisposition as alcoholism. While individuals will differ in personality traits and levels of resiliency, science suggests that genetic predisposition plays a role in both disorders.
Both Destroy Lives
Both the addictive hoarder and the substance abuser will eventually suffer from their ailments. Their quality of life will inevitably diminish, albeit in slightly different ways. The hoarder may continue living in unhealthy and toxic environments – surrounded by clutter and without heat or electricity. In response, family and friends of addictive hoarders may grow angry and frustrated at both the situation and the individual's inability to change behavior. According to the American Psychological Association, addictive hoarding behavior will eventually interfere with the normalcy of the addict's life. It is not uncommon for the addictive hoarder to experiment with substance abuse as a way to cope.
In many ways substance abuse also diminishes one's quality of life. With the continued reliance on drugs, alcohol or their substance of choice, users eventually suffer. Once the emotional distress is no longer hidden behind the behavior, individuals are faced with intense levels of anxiety and depression. Ill equipped with healthy coping skills, users may seek solace in other illicit drugs or even suicide. The repetitive substance abuse, over time, can cause damage to the physical body, resulting in lung cancer, liver cancer, heart disease and brain damage.
Hoarding behavior and substance abuse may both result in:
Social isolation
Poor school or work performance
Financial problems
Relationship issues
Eating disorders
Any addictive or abusive behavior is a cry for help. Beneath the façade of addictive hoarding or substance abuse are emotional wounds waiting to be healed. At The Orchid, we believe in the power of overcoming obstacles and are ready to help you at our unique women-only center. Call now for more information.
Further Reading