Eating Disorders and Addiction
It's not uncommon for patients who are struggling with eating disorders, especially anorexia and bulimia, to also struggle with the abuse of drugs and alcohol. In fact, a study published in the International Journal of Eating Disorders and another study published in the journal Biological Psychiatry both reported that substance abuse is exceedingly prevalent among eating disorder patients. Why?
There are a number of possible reasons, including:
To aid in weight control
To "medicate" social anxiety or lack of self-esteem in social situations
To "medicate" co-occurring mental health symptoms like depression or unresolved trauma
To escape emotional discomfort or feeling "uncomfortable in their skin"
Substance abuse and addiction are more common among eating disorder patients than they are among the general population, according to the National Institutes of Health (NIH).
The NIH also reports:
About 4 percent of the population is likely to be living with a major eating disorder at any given time.
Binge eating disorder is the most common eating disorder.
Patients diagnosed with bulimia nervosa were 4.6 times more likely to be diagnosed with a drug and alcohol problem.
Patients diagnosed with other eating disorders, including anorexia and binge eating, were two to three times more likely to struggle with substance abuse or addiction.
The most common drug of abuse among eating disorder patients is alcohol.
When a patient is diagnosed with both an eating disorder and a drug or alcohol addiction problem, they will require a treatment program that addresses both disorders thoroughly through comprehensive care. Rather than treat first the eating disorder and then the addiction issue – or vice versa – this allows the patient to heal on both fronts simultaneously and increases her chances of a long-lasting recovery.
If you are ready to help your loved one begin treatment that will help her change her life and regain her health, contact us at The Orchid at the phone number listed above.
Self-Esteem, Control and Trauma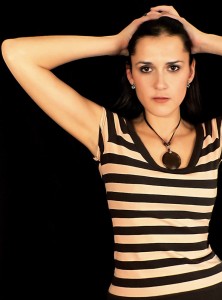 One of the hallmarks of an eating disorder is a lack of self-confidence and self-esteem. Many eating disorder patients, as a result, experience feelings of social awkwardness or anxiety when in social situations and will drink and use drugs in order to alleviate their discomfort.
Another reason why alcohol abuse may be such a prevalent issue among those with eating disorders is that both eating disorders and substance abuse may be a psychological response to dealing with unresolved issues of trauma. Many eating disorder patients were the victim of physical and/or sexual abuse. The pain and grief associated with that experience can be devastating, and some turn to drugs and alcohol in an attempt to escape the memories and feel good for a moment.
Patients often describe a feeling of being out of control of their lives due to grief over the loss of a loved one or abuse or bullying about their appearance – or any number of issues. They say that manipulating their caloric intake is an attempt to regain some semblance of control over their lives and that use of drugs and alcohol provides them with the ability to escape the feelings of self-imposed pressure to maintain a certain weight.
Unfortunately, when drug addiction takes hold, patients are faced with the need to address the underlying issues of trauma and eating disorders and now have a whole host of additional problems to sift through due to chronic drug use – all of which require extensive psychotherapeutic treatment.
Anorexia and Stimulant Addiction
Food is energy. Calories are energy. Without food and a normal number of calories on a daily basis, individuals will be unable to function. How do some eating disorder patients circumvent the need to eat and still be able to get through the day? Many use stimulant drugs like crystal meth, cocaine, and prescription stimulant pills that provide them with:
Metabolism boosts
Appetite suppression
Energy
Focus
One of the first and most noticeable signs of stimulant addiction is extreme weight loss. Many patients look starkly different the day they first abused their stimulant drug of choice as compared to a mere few months after regular abuse of the drug. For many, they began using the drug with the sole purpose of dropping a large amount of weight as quickly as possible. Most with this goal are unconcerned about the issues related to addiction, especially if they are guaranteed the weight loss they are attempting to achieve.
In treatment, it is important for these patients to learn how to redefine "healthy" and "normal weight." Additionally, extensive psychotherapeutic treatment and support are essential to help them deal with what can feel like a shocking weight gain during recovery.
Drunkorexia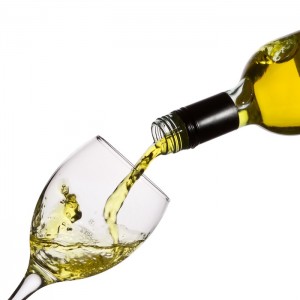 Some eating disorder and substance abuse treatment patients report engaging in a phenomenon known as "drunkorexia" that is defined by limiting one's caloric intake all day in order to drink heavily all night. Alcohol is high in calories and young women who want to go out and "party" may feel that they need to eat less in order to compensate for the high-calorie drinks they will be ingesting all night long. Alcohol can take a much larger toll on the body when there is little food or nutrients to balance the intake of toxins for months or years at a time, and it may be important to heavily emphasize healthful foods in order to detox the body, especially the liver, during recovery.
Dual Diagnosis Treatment for Eating Disorders and Addiction
Eating disorders are characterized by an obsessive drive to lose weight by any means necessary despite the health consequences. Those who choose to abuse illicit drugs in order to lose weight are rarely concerned about the health problems associated with drug abuse and addiction. This often means that the deep issues underlying their body image, self-esteem, and notions of what is healthy all must be completely overhauled during treatment.
Effective rehabilitation for these patients will include:
Detoxification from all substances of abuse
Intensive psychotherapeutic treatment plan personalized for the unique needs of the eating disorder patient
Nutritional counseling
Gentle exercise program
Group therapy
Personal therapy to address trauma and other mental health issues
Long-term aftercare
At The Orchid, we provide an evidence-based rehabilitation program designed specifically for the needs of women. Call now to learn more about how we can help your loved one successfully address issues related to substance abuse and eating disorders. Speak to a counselor today.
Further Reading