Dual Diagnosis: Co-Occurring Conditions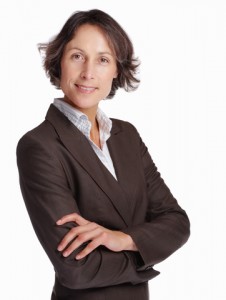 When a person is battling both mental health and substance abuse problems, they are struggling with dual diagnoses, or co-occurring conditions. Traditionally, these have been looked at as separate issues and were treated in a like manner. Because of this method, many serious conditions would be historically overlooked and untreated.
However, as the number of co-occurring conditions has been rising, many medical professionals have begun to alter their approach. Many find one condition to be the cause of the other. For example, someone who is depressed begins drinking to deal with the depression, or someone who struggles with alcohol abuse issues becomes depressed. Any mental health conditions, like depression, that occur alongside substance abuse problems need to be addressed at the same time the substance abuse issue is treated.
For women, this is an especially difficult situation as women are more likely to suffer with added guilt, blame, and the fear of social stigma. Thankfully, there are dual diagnosis treatment options available so women can effectively address co-occurring issues in their recovery.
Which Comes First in Dual Diagnoses?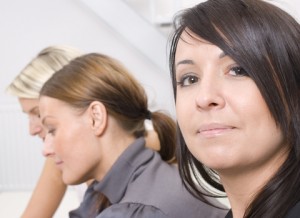 Addiction to drugs or alcohol is a common issue with those suffering from a mental disorder; however, the link between the two does not necessarily mean that one causes the other. Many women, afraid of how family or friends might view them, try to ignore mental health issues, such as anxiety or depression. As a result, they may fall into substance abuse as a means of self-medication. Naturally, substance abuse brings its own side effects and consequences, making the road to recovery for the initial mental disorder much more difficult. Likewise, alcohol and drugs may interact with medications used to treat mental disorders, such as antidepressants, anti-anxiety pills and mood stabilizers; this makes the prescribed treatment much less effective. Worse, the interaction could be lethal.
On the other side of the coin, substance abuse can lead one into a mental disorder as well. Mental disorders are brought on by an intricate array of genetics, the environment and other factors. If a woman is "at risk" for a mental disorder, falling into a drug or alcohol problem can easily push her over the edge. Again, a woman who is dealing with stress or worry (either from everyday life or, for many, due to the fear of having a mental disorder) may turn to drugs or alcohol.
According to the Journal of American Medical Association:
Almost 50 percent of those diagnosed with severe mental disorders are also dealing with substance abuse.
About 30 percent of alcoholics and 53 percent of drug users have been found to have at least one diagnosable mental illness.
Of those diagnosed as mentally ill, 29 percent admitted to either alcohol or drug use.
So which comes first when one suffers from a dual diagnosis? Despite what some may believe, neither substance abuse nor suffering from a mental disorder will directly lead to the other. In some cases, one condition exacerbates the other though. Both may enter the scene for the patient, and both can bring about dire consequences.
Identifying Dual Diagnosis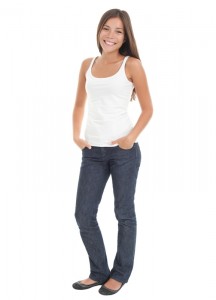 Being able to identify if you or a loved one might have a co-occurring condition is not necessarily an easy process. It takes time and knowledge of both mental illnesses and substance abuse to be able to distinguish each condition as a separate problem. The most difficult obstacle comes with denial. Many women struggle with admitting to themselves or to others that they are involved with drugs or alcohol. They may be able to hide it as well so others might not even know there is a substance abuse problem.
Denial is also associated with some mental health disorders. Dealing with any mental disorder can be scary, so you may ignore the problem and hope it will go away. Perhaps you are even ashamed or worried about being viewed as "less than" if you admit the problem. The most important thing is recognizing both the problem and that you can receive help. The conditions will only worsen if you ignore them, bringing worse long-term consequences for your health and future.
Identifying Symptoms in Loved Ones
If you are concerned about a loved one whom you suspect may be suffering from a co-occurring condition, keep an eye out for the following symptoms:
Feelings of weakness and desperateness
Having no interest in normal daily activities
Unable to feel pleasure or happiness in different forms
Changes in appetite or weight
Unable to sleep or sleeping more than usual
Having a lack of energy
Strong feelings of unimportance or blame
Difficulty thinking or concentrating
Easily angered or on edge
Unusual behavior
Noticeable cuts or bruises as a result of self-inflicted pain
If you feel someone you know may be dealing with both a substance abuse problem and a mental health disorder, it is very important to try to get them to open up. This may be accomplished more easily if they know you aren't judging them. It may be worth the time and effort to consult with a professional interventionist prior to approaching your loved one. The right approach can make the difference between your loved one seeking help or ignoring your concerns.
Treating Dual Diagnosis
Here at The Orchid, we offer a comprehensive treatment approach that caters specifically to women who are suffering from addiction and mental health issues. We firmly believe that both issues much be addresses simultaneously in order to achieve a lasting, complete recovery.
If you'd like more information on our offerings, please don't hesitate to contact us today. Our treatment coordinators are here 24 hours a day to take your call.
Further Reading