The Void Social Media Fills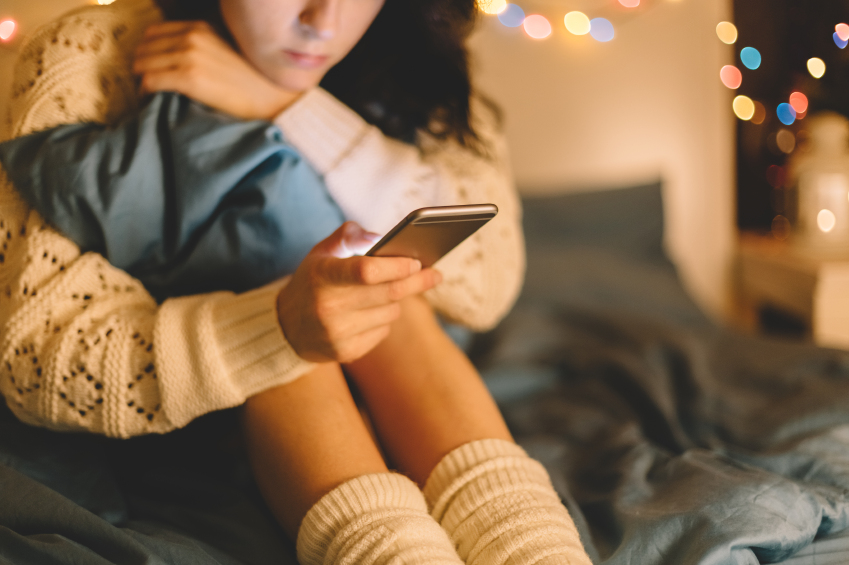 You may think that social media is positively affecting your life. After all, everyone is on it. It is estimated that 1 in 4 people around the globe use social networking sites. The average American spends 7.6 hours a month on social media sites. However, even if these platforms bring us closer together, they can cause us harm. Often, we use these platforms to block ourselves away from reality. Even worse, social media can fill a void within us that we never knew we had.
Social media allows us to connect to each other but how much are we really connecting? Status updates, pictures, Facebook and friend requests allow us to connect but no connection compares to human face to face interaction.  Although it allows us to stay in touch with love ones, social media can become obsessive, even addictive. It is all about who has the best pictures, the most likes, and the most number of shares. Everyday, there are updates saturating our devices. We are driven to showcase the best part of our life rather than reveal our struggles.
But the struggles we face are real.  Frequently, we hide behind looking at other people's lives to feel better about our own. Sometimes our peer's success can make us feel worse about ourselves or even entice us to want to compete with their success. Overtime, social media can overwhelm our lives.
Furthermore, a recent article delves into how some people use social media to fill the voids they hold within. Emotional voids are places in our subconscious that seek fulfillment in our day to day lives. Since social media is always happening, many use it as a platform to fill the emotional voids that are setting them back.
The Hunger for Positive Feedback
Social media has become a daily routine. Studies have shown that positive reinforcement from social media impacts our brains. Participants in the study showed higher brain activity in the brain's nucleus when they received positive feedback about themselves then when they saw another person receive positive feedback.
Positive reinforcement can be difficult to resist. It feels good when we are getting complimented about our achievements or appearance however overtime, relying on social media for validation can become unhealthy. Status updates and photos are just an idealized version of our selves. Constantly going on social media for approval can result in us losing our sense of self and ability to make proper judgement on our own.
Instant Gratification
Because the internet is being updated every second of the day, it is an easy opportunity to acquire instant gratification which can become extremely addictive. For example, posting a picture can generate tons of likes and complements that would not be achieved  so quickly in real life.
The motivation for instant gratification comes from the idea that happiness comes from materialistic thing and the idea that our self-worth is dependent on what others think. Unfortunately, this thought process can cause us to rely too much on other people's opinions rather than our own. We often seek instant gratification out of insecurity and the need of approval.
The search for instant gratification can lead to comparison to others and results in us thinking to low of our own selves. This thought process can result in negative feelings such as jealousy or lower self-esteem.
Teenagers are affected the most negatively. Research reveals that teenagers who use social media often (over two hours a day) show tendencies toward mental health disorders like depression or anxiety. Although a direct causation has not been found, evidence does show a correlation between social networking and depression in teens. There is a variety of reasons for this such as low self-esteem and cyber bullying, which occurs often on social media.
Social media can bring people from different worlds together which can create feelings of connectedness. The friendships from sites like Facebook and twitter can be life changing. Still, the downside is that social media has changed our relationships, altered our interpersonal skills, and bogged us down emotionally.
Do not let social media replace the importance of connecting in person, human touch and lasting authentic relationship. If you feel like social media is becoming an addictive cycle, it might be time to talk to a professional about those feelings so you can overcome them. If you or someone you love is struggling with substance abuse or addiction, please call toll-free 1-800-777-9588.
Author: Shernide Delva