Opioid Crisis Causing Increase in Rates of Infectious Diseases
Fighting for Public Health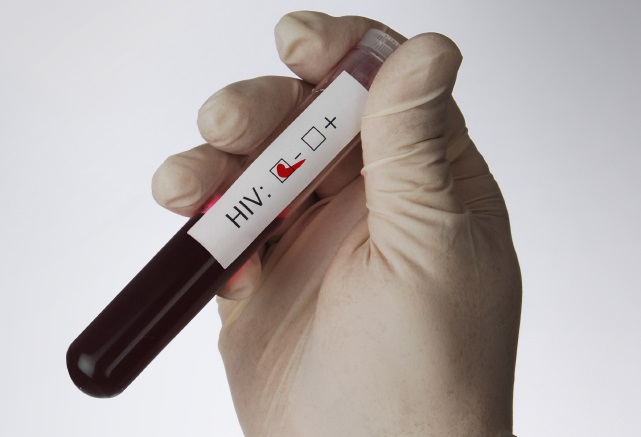 America's opioid epidemic has paved the way for a lot of new challenges. Frequently, these problems call for new strategies. The overdose outbreak led to staggering death rates, as well as a new wave of harm reduction techniques. Crackdowns on prescription opioids led to an influx in heroin use, and lethal synthetic opioids further exacerbated the issue. Meanwhile, other adverse health effects took root and began to deteriorate communities even further.
In 2017, 47,600 people in the United States lost their lives to opioid overdoses. Since 1999, that number has reached nearly 400,000 deaths across the nation. The opioid epidemic is very real. Now, one public health crisis is feeding another, as the ongoing epidemic fuels growing rates of certain infectious diseases. According to HIV.gov, 1.1 million people in the U.S. are living with HIV today, and about 15% of them are unaware they are infected.
Infectious Diseases and Opioid Use Disorder
For some people, it becomes a question of how opioid addiction translates into infectious disease. What happens is, many people with opioid use disorder (OUD) end up injecting opioids, whether they are prescribed or illegal drugs. This even happens to some who start off with legitimate prescriptions taking oral pain medications. As a result, intravenous drug use leads to high-risk injection practices, such as needle-sharing. Consequently, using dirty and contaminated needles causes a surge in infectious diseases.
Additionally, risky sexual behaviors are also often associated with injection drug use. This can further contribute to the spread of sexually transmitted infections.
As the opioid epidemic continues, and intravenous drug use rises, more people are suffering the effects of infectious diseases. This includes conditions such as:
The opioid element makes fighting the spread of these serious infections all the more complicated. Experts indicate that infectious disease health professionals can play a vital part in curbing the problem by connecting patients with treatment resources. It is important that health professionals not only treat the infection, but also offer support in treating the underlying OUD.
For instance, combining a medication assisted treatment (MAT) such as methadone, with treatment for HIV or hepatitis C, can not only prevent further transmission of those viruses but also reduce opioid use. That is the nature of comprehensive treatment. By addressing all aspects of the individual's health, comprehensive treatment can improve outcomes for both the infectious disease and opioid use disorder.
Support from Drug Addiction Treatment Providers
On the other hand, treatment providers for substance use disorder should be screening patients for unrecognized infectious diseases. By consulting with infectious disease professionals, addiction treatment programs can offer a more comprehensive treatment plan that addresses the unique challenges these patients may face in recovery.
Calls for more healthcare professionals to collaborate come from a new commentary in the Journal of Infectious Diseases. The article was co-authored by officials from:
The National Institute of Allergy and Infectious Diseases (NIAID)
The National Institutes of Health
The Institute of Human Virology at the University of Maryland School of Medicine in Baltimore
The publication asserts that infectious disease and substance use disorder professionals will need to work together to overcome this escalating health issue.
Additionally, the report states that recovery advocates and addiction treatment professionals should also educate patients about needle and syringe exchange programs. By helping those struggling with addiction at least have access to clean needles and safe places to dispose of dirty ones, they can reduce injection risks. Not to mention, these kinds of harm reduction programs often provide an opportunity to connect patients with comprehensive treatment services as well.
The report calls for new federal resources to address the growing opioid epidemic, adding that by offering more resources for addiction treatment, we could effectively reduce to spread of infectious diseases. It makes a lot of sense; if less people are engaging in risk behaviors, they are less likely to become infected or spread an infection. Therefore, giving more people the chance to receive safe medical detox and other inpatient treatment services may help them avoid exposure to a serious disease.
Thanks to a lot of compassionate and innovative recovery advocates, there are a lot of resources for harm reduction. To further support the people most vulnerable, there must be more of an emphasis placed on comprehensive treatment options. The Orchid Recovery Program at Palm Partners Recovery Center is specifically designed to help support women in their path to recovery from addiction. We understand the unique adversities that women with substance use disorder face. Furthermore, we understand the health risks for women with infectious diseases. Our program is meant to offer you or your loved on the best in quality care to help them build a happier and healthier future. If you or someone you love is struggling, please call toll-free 1-800-755-9588.