Why Choose Inpatient Treatment?
On the surface, outpatient treatment programs for addiction can seem like an attractive option for women. After all, in these programs, women can continue to live at home and handle their responsibilities accordingly, all while dealing with a very real addiction problem. However, there are several good reasons for women to choose an inpatient program for help with an addiction. In fact, for some women, an inpatient program might provide the kind of help that could lead to real and long-lasting change.
An Opportunity to be Open
Women with addiction issues work hard to maintain a veneer of respectability, according to a study in the journal Social Science and Medicine, and they may go to great lengths to keep their children from knowing about the addiction or guessing at its severity. Women like this might work hard all day, put the kids to bed at night and then drink a bottle of vodka, hoping no one will be the wiser. It's a bit like living a double life, and it can make a woman feel fragmented and compartmentalized, separated from her true feelings. An outpatient program might feed right into those feelings, as the woman will be working on an addiction during the day and home at night. She might heal, but she might not.
In an inpatient program, a woman might not be required to slip into a more socially acceptable skin on a regular basis. She can embrace her past fully and work on developing a healthier future in the process. Since she's not interacting with the family on a daily basis, she can really work through her issues and focus, without feeling the need to dissemble. For some women, this could be the first step to healing.
A Safe Environment
As part of the deception process, addicted people become adept at buying, storing and accessing their drugs of choice, all without raising any kind of suspicion.
People with addictions may:
Buy substances online
Purchase from local dealers
Buy drugs in neighboring communities
Stash drugs throughout the house
In an outpatient program, when clients live at home, all of those old habits and old temptations may be easy to access, as they're always present. It can be difficult to heal and to change when temptation is always lurking around the corner, just waiting to strike. In an inpatient program, on the other hand, these temptations may be completely eliminated. These facilities provide a sober environment that's strictly enforced, and the days are strictly scheduled. It's impossible to bring drugs into a place like this, and it's hard to leave these places in order to get high and then come right back. It could provide the little break that allows women to get sober, and then they can learn how to maintain that sobriety in the long run, without temptation standing in the way.
Reduced Temptation to Drop Out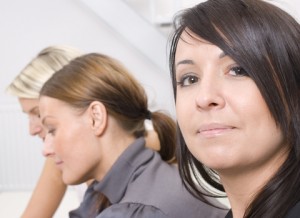 In an outpatient program, a woman is asked to go home and then come back, over and over again. Sometimes, it's tempting for women to just skip that second step, even just for one day, and stay home instead. In time, a women might not ever go back. Dropping out of outpatient programs like this is remarkably common, with one study in the Journal of Psychoactive Drugs suggesting that fewer than 25 percent of clients in programs like this complete their treatment plans. There are some things therapists can do to increase compliance rates in their clients and ensure that they'll get the help they'll need, but for some women, an outpatient program just provides too much temptation.
A woman entering inpatient treatment might be required to:
Make work arrangements
Find someone to watch the children
Arrange for care with insurance
Schedule a housekeeper
Place the pets in the kennel
Leaving a program behind could make all of these steps seem futile, and that fear of wasted opportunities could keep a woman enrolled in care as a result. The care she gets here could also entice her to stay. Around the clock, she'll be provided with therapists, counselors and other mental health professionals who are encouraging her to grow and change, and everyone she meets in the treatment facility might also be eager to make changes and move ahead in life. When surrounded by a culture of sobriety and healing, it might be just a little more difficult to lapse back into destructive, addictive behaviors.
A Focus on Healing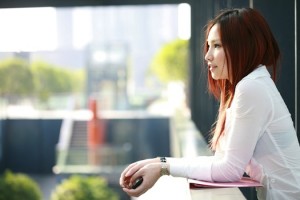 Modern women are required to fill a lot of roles, all at the same time. For many of them, working as a caregiver for someone else takes up a significant amount of time. For example, the Family Caregiver Alliance reports that the majority of caregiving is performed by women, and the average caregiver is married and works outside of the home. Women like this may be consistently thinking about what others want and what others need, while their own needs are pushed to the back burner. In an inpatient program, that imbalance may be corrected.
Inpatient facilities provide clients with the opportunity to step away from their hectic lives and their multiple responsibilities, so they can really think about how their lives are right now and how they should be in the future. The facilities may provide soothing amenities like massages, tai chi and acupuncture, that could help women to relax and unleash their tension, all as they heal. It's not a vacation, as the work done here can be both difficult and painful, but the secluded nature of the facilities can allow women to focus on their own issues and their own healing, without worrying over what others might need. This could be just the kind of break a woman needs in order to heal.
Help at The Orchid
Tucked away in a beautiful community in South Florida, The Orchid helps women to heal from addictions, mental illnesses or both. Our inpatient programs provide women with the tools they'll need in order to keep destructive impulses in check, and our gorgeous facility provides women with the healing energy they need to break away from the past and move toward the future. If you're a woman who needs help, we hope you'll call us to find out more about our inpatient programs.
Further Reading