Ohio Sees Drop in Overdose Rates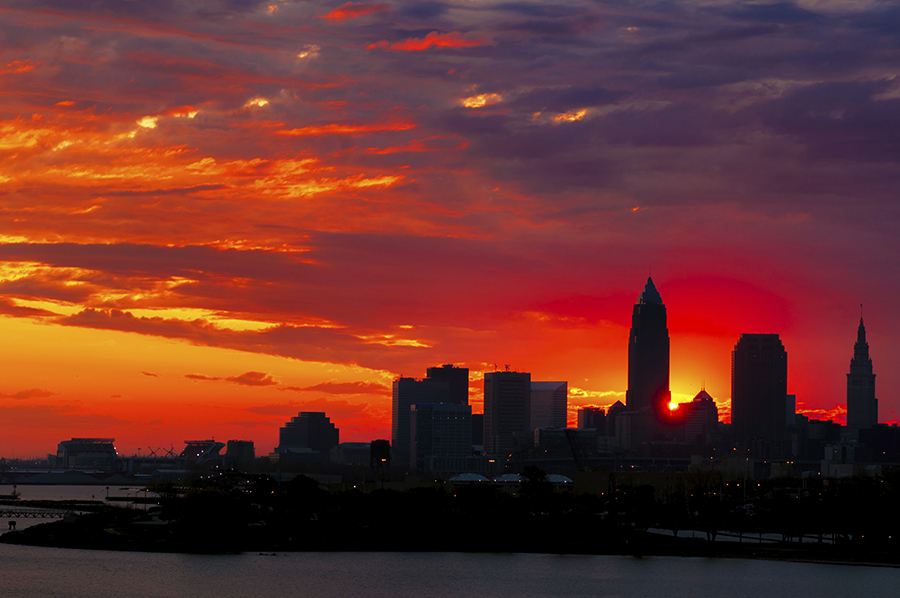 Let me start by saying O-H and hoping someone out there knows how to finish it… (I-O) I mean come one, do you not see this picture above?! Is that not a gorgeous view?! Amazing right… yeah, that's the O-State.
As someone who was born and raising in Buckeye country, and as someone who was an opiate drug addict for several years there is a certain feeling of elation and joy to hear good news from back home, especially considering the tough year or so it's been and how hard the heroin epidemic has hit the state, not to mention the rest of the nation.
Most of the country keeps reporting a steadily climbing statistic in the number of heroin-related overdoses and deaths across the United States. Some have speculated the overdose epidemic will reach even greater death rates in 2017 before settling off.
Fairly recently I wrote about a collection of statistics for drug overdose death rates throughout all 50 states in America in 2014, and during the process of writing about those numbers I was shocked to discover Ohio was actually in the top 10 states at #8, with 17.5 deaths per 100,000 inhabitants!
Now another story is breaking about how this new average may soon be quelled with reform and proactive support for addicts in the area struggling with opiate addictions.
Miami Valley
However, the Miami Valley region of southern Ohio is apparently not doing too bad considering the trend, and currently the area is experiencing a fall in overdose admissions to area hospitals.
In Dayton 2 hospitals have both seen fewer patients for heroin overdoses this year. Those two include:
Miami Valley Hospital
Down from 161 in 2014 to 127 in 2015
Good Samaritan Hospital
Experiencing 40% decline in admissions.
Numbers dropped from 67 in 2014 to 37 in 2015.
According to lieutenant Jack Mix from the Dayton Fire Department the drop-off in the numbers is mostly due to an increase in the availability of naloxone.
Naloxone, also seen under the name Narcan, is a drug which can reverse the effects of an opioid overdose. Recently there has been a big push in several states for officials to endorse and support local programs designed to make this anti-overdose medication more accessible, and so far it seems to be paying off.
Jack Mix commented recently on the new policies and stated:
"My guess is that Narcan has been made available to all kinds of people. If you come into a hospital and somebody in your family has had a heroin overdose, you are most likely going to be leaving with a Narcan kit."
Whether due to intervention with Narcan or through other means, the news offers encouragement to those in the field of addiction treatment and recovery from drugs or alcohol.
Many Ohioans are extremely grateful for this wave of reinforcements in the form of a life-saving medication, and already it would appear these Narcan kits and naloxone policies have save plenty of lives.
It has been a long time since I've been home in Columbus, Ohio to see how things are today, but I remember when I left for rehab it seemed things were only getting worse. Thankfully the last time I went home I saw some familiar faces making an honest attempt at recovery but others I'm not sure I'll ever see again.
Florida, Boston Staten Island and other states have started their own efforts in hopes these kinds of initiatives will keep gaining ground, putting the power to treat a loved one and give a second chance to friends or relatives.
The opiate problem and overdose epidemic are still alive and destroying homes and families. While there is no clear answer yet, many suspect the solution lies in harm reduction tactics and anti-overdose accessibility. While the government works to reform drug policies and the war on drugs, every life matters and there are those waiting to help you change yours. If you or someone you love is struggling with substance abuse or addiction, please call toll-free 1-800-777-9588