Drug Overdoses Deaths Increasing in Prisons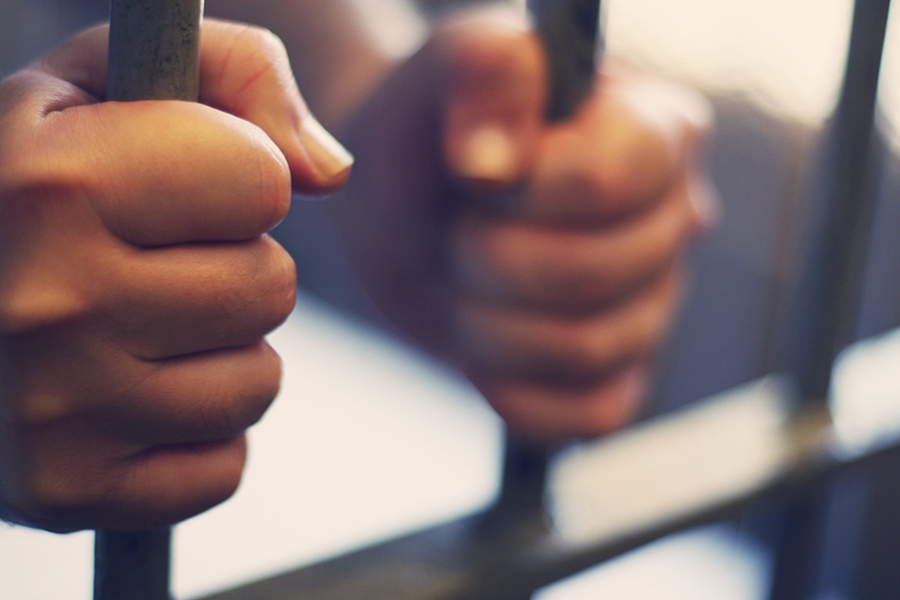 It seems we don't already hear enough about drug overdose deaths, because new information about surprising and troubling statistics are seemingly in no short supply. Even in the prison system it seems drug overdose death is on a rampage, and in California inmates are dying of drug overdoses at nearly triple the national rate.
Right now it is uncertain whether the tough steps state officials took this year to put a stop to illicit drugs from getting into prisons are having any effect, though they are attracting plenty of criticism from civil rights advocates.
So what is the severity of these circumstances? Should we be more concerned with protecting prisoners from drugs, or protecting visitors from civil rights violations?
Assessing the Damage
Taking a look at the numbers to assess the damage, it seems some states are doing better than others, but officials suspect these deaths are still preventable.
In California over 150 inmates died of drug overdoses since 2006. The most recent peak so far has been 24 inmates in 2013. Furthermore, the sharing of intravenous needles often spreads hepatitis C infections, which killed 69 inmates in 2013 alone.
Corrections Secretary Jeffrey Beard recently told lawmakers that drugs are "rampant in the prisons."
California has a long-term annual rate of 8 drug- or alcohol-related deaths per 100,000 inmates. Several other states have an average of only 1 death a year per 100,000 inmates from 2001-2012, according to the most recent national figures, including:
Florida
Georgia
Illinois
Ohio
Texas
Pennsylvania
California is still not the worst offender. Maryland had the nation's worst rate, at 17 deaths per 100,000 inmates. Maryland also has a new program they are instituting to fight addiction behind bars.
So with these death rates in certain states, what is the best way to detect and deter drug trafficking in the prison system? It seems California had some ideas, but others are protesting them as invasive.
So how much is too much to keep prisoners safe?
Problems with Prison Procedure
This year the Department of Corrections and Rehabilitation is working to spend $8 million on drug-detecting scanners and a new breed of drug-sniffing dogs, while also employing strip searches on visitors suspected of carrying drugs. Corrections officials believe these increased efforts are working to discourage drug smuggling in prisons, but the data that's available doesn't support it.
Records have indicated more than 6,000 scans that have been done at 11 prisons, implemented on both visitors and employees, since December without finding anyone with drugs.
Corrections Secretary Jeffrey Beard recently told lawmakers that drugs are "rampant in the prisons." In a recent interview Beard stated:
"What we are trying to do is send a message to people to not try to smuggle drugs into the institution. If we don't do this, we're going to have people keep dying, we're going to have continued violence in the prisons."
Beard is attempting to model the new procedures in California from those he led successfully for a decade in the Pennsylvania corrections department.
Some have gone as far to say that with these methods visitors are being treated like suspects instead of citizens, and false-positive scans are bullying people.
Oakland-based spokesman Mohamed Shehk for Critical Resistance, which advocates for better conditions for inmates, said,
"The statistics — $8 million, 6,000 scans and nothing to show for it — show that these are intended to intimidate and criminalize people who are going to see their loved ones inside."
Concerned lawmakers who oversee state prisons included language in the California budget plan passed this week that would end the strip-searches based on the complaints of concern individuals who felt they were being targeted. It would also require an evaluation of the department's other efforts to determine whether these tactics are effectively addressing the issue.
One has to ask, with so many people in prison dying from drug overdoses, who is to determine whose rights can be best protected?
Should the lives of prisoners be the primary concern and protected by all means being that they are confined to these state institutions? Or should the rights of visitors who have not broken any laws be put first?
Is the fight against letting drugs in more important than using invasive and seemingly ineffective methods to keep drugs out?
Death by drug overdose is just one of many disastrous side effects of addiction and substance abuse, and even locked away in prison people still suffer and die because of drugs. Instead of relying on correctional facilities, many believe the focus for drug offenders should shift to treatment and recovery efforts. These numbers support the idea that prisons aren't fixing the drug problem, and there are life-saving alternatives. If you or someone you love is struggling with substance abuse or addiction, please call toll-free 1-800-777-9588