New York Breaks Record With 50 Million Dollar Heroin Bust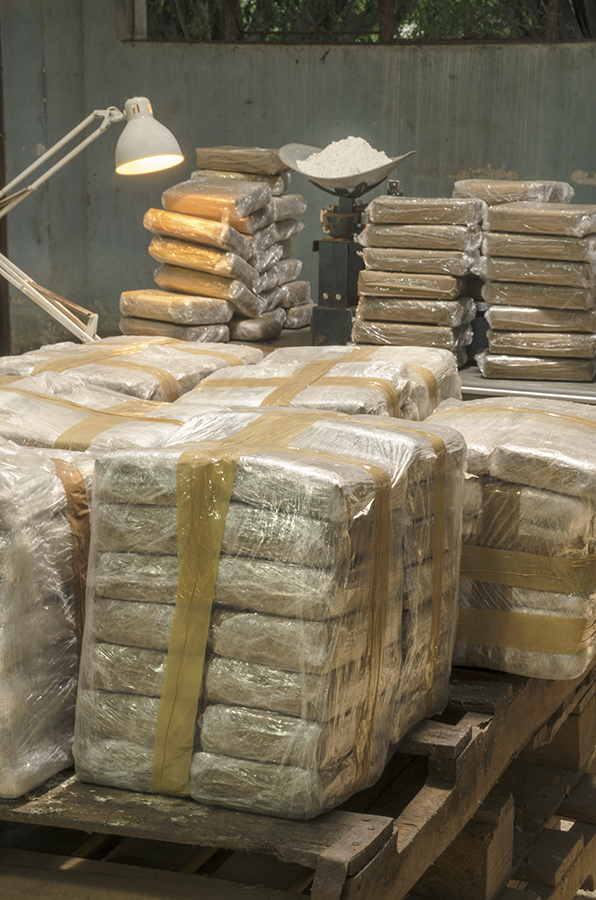 In case you didn't hear about it, the U.S. Drug Enforcement Administration (DEA) in New York just made a drug bust in the Bronx that is likely to have a devastating impact on the dealers in the area, not to mention be counted as a huge win in the fight to keep heroin off the streets.
The Raid
A court-ordered wiretap on one dealers phone revealed a large delivery was coming into New York over the weekend, and police moved in to intercept it this past Sunday. In the process DEA agents seized a record-breaking $50 million worth of heroin, the 4th largest bust in United States history and the biggest one ever in the state. The heroin was reportedly smuggled from Mexico, and officials announced Tuesday that this raid was one for the history books.
The staggering shipment was counted at over 70 kilos (154 pounds) of heroin, which was discovered stashed in a vehicle parked in an upmarket neighborhood of the Bronx along with $24,000 cash. The vehicle itself was actually located not far from Horace Mann, which is actually one of America's most prestigious private schools, so this stash of illicit substances had been sitting in a school zone too.
According to prosecutors, the drugs were found in 70 packages labeled "Rolex" were all in a hidden compartment under the floor of a Chevrolet Suburban, which federal agents impounded along with $2 million in cash confiscated from under the floorboards of a nearby Fieldston apartment, and at another property they also found a firearm linked with the investigation.
The Cartel Connections
47 year old Jose A. "Hippie" Mercedes of Yonkers and Yenci Cruz Francisco, 19 years old, of the Bronx have been charged, and Mercedes's son Jose and another suspect were also arrested last November in relation to the investigation.
US officials say Mercedes was operating a drug trafficking ring that existed as one of the primary suppliers of heroin for users throughout New York City, as well as numerous other states including:
Connecticut
Massachusetts
Pennsylvania
Rhode Island
According to prosecutors the group had been unloading monthly shipments of heroin from suppliers in an area controlled by the Sinaloa Cartel in Culican, Mexico. Both Mercedes and Francisco have been charged with drug trafficking and first degree criminal possession of a controlled substance. Both men denied the charges at their arraignment in Manhattan Criminal Court, and have each ordered held without bail pending their next court date on Friday.
Authorities Speak Up
Several officials spoke up about how big of an impact this recent seizure can make on the drug trade in New York. Special narcotics prosecutor Bridget Brennan stated:
"This load was so large it carried the potential of supplying a dose of heroin to every man, woman and child in New York City,"
The DEA has warned against a growing heroin epidemic. Heroin overdose deaths in America rose between 2006 and 2010 by 45%, and on the Mexican border the amount of heroin seized each year increased nearly four times from 2008 to 2012. It had also been determined by the city's Department of Health recently that there were more heroin overdose deaths in New York City than homicides in the year 2013, and nationwide there has been predictions of overdose deaths reaching 50,000 annually by 2017.
So while the overdose issue may not be solved yet, this story is a huge blow to the heroin trade. $50 million worth of a dangerous and devastating drug have been taken off the streets, along with the inner circle of a high level cartel supplier. This may not be the only state that needs to take a chunk out of the illegal drug industry, but it is a step in the right direction. Has the future of the war on drugs gotten a little brighter? Does this mean there will be even greater busts to come?
Mexican drug cartels have taken a serious hit to their heroin supply this week, and the hope is that this is only the beginning of a shift in the fight against addiction in America. While there are those out there fighting to take back the streets, addicts fight to take back their lives. For that battle there is help, and it all starts with the willingness to seek it. If you or someone you love is struggling with substance abuse or addiction, please call toll-free 1-800-951-6135