Meditation May be Bad for Memory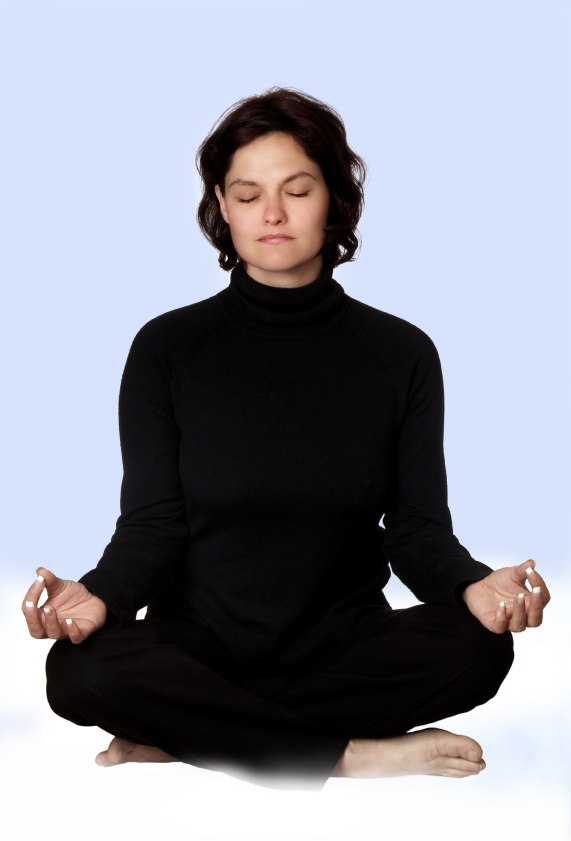 Author: Shernide Delva
When it comes to meditation, the benefits to our mental and physical well-being have pretty much been drilled into our heads over and over again. Admittedly, I am one of those people that constantly rave about how great it is to learn how to incorporate meditation into your life.
So all of us get it now. Meditation is  good for us. That's why this article that just came out is surprising a lot of people. A new study suggests that although meditation is great for our well-being, it may be negatively influence our memory. What?
The findings, published in Psychological Science, a journal of the Association for Psychological Science, reveal that participants who engaged in a 15-minute meditation session were  less likely to identify items they saw from what they imagined.
So I suppose meditation may blur our perspectives a bit. That makes sense but I would assume these effects are temporary.  Doctoral candidate Brent M. Wilson of the University of California, San Diego explained more about the phenomena:
"Our results highlight an unintended consequence of mindfulness meditation: memories may be less accurate. This is especially interesting given that previous research has primarily focused on the beneficial aspects of mindfulness training and mindfulness-based interventions."
The entire concept of mindfulness is gaining so much attention in the media. Recent studies have focused more on the benefits on mindfulness-based interventions for physical and psychological disorders. Celebrities like Oprah Winfrey have dedicated their entire life on promoting the ideas of mindfulness and meditation.
This new study dug underneath the benefits of mindfulness and focused on memories. Some memories originate from an actual experience however others can come for an internal source such as imagining an experience.  When memories imagined and real too closely resemble each other, it can lead to falsely remembering imagined experiences.
To determine whether mindfulness practices lead to confusion regarding the source of a memory, researchers conducted three experiments. In the two experiments, undergraduate participants were assigned to undergo a 15-minute guided exercise. Participants in the mindfulness group were to focus on their breathing without judgments. Those in the second group were told to just let their minds wander to whatever came to mind
After the two groups finished the 15-minute exercise, the 153 participants studied 15 words related to the concept of trash. Words like garbage, waste, sewage, rubbish were used but not the word trash. The word trash was intentionally left out. Afterward, participants were asked to recall as many words from the list as they could remember.
Shockingly, close to 40% of the mindfulness group falsely reported seeing the word "trash" on the list compared to only 20% of the mind-wandering group.
The second experiment involved 140 participants who completely a recall task before undergoing the guided exercise. That experiment revealed that participants were more likely to falsely recall a word after mindfulness meditation than before. To sum it up, mindfulness increased the rates of failure.
In the second experiment, 140 participants completed a baseline recall task before undergoing the guided exercise. This experiment showed that participants were more likely to falsely recall the critical word after mindfulness meditation than before; in other words, mindfulness increased rates of false recall.
The final experiment has 215 participants determine if a word had been presented earlier or not. Some words had been and others had not. The words were similar in subject matter. In this experiment, the results were similar for both groups. Still those who had completed mindfulness exercises falsely identified more words.
The study makes the suggestion that mindfulness may hamper the cognitive processes that contribute to accurately identifying the source of a memory. So after mindfulness training, memories of actual experiences become more and more like imagined experiences.
"As a result, the same aspects of mindfulness that create countless benefits can also have the unintended negative consequence of increasing false-memory susceptibility," Wilson and colleagues conclude.
I suppose mindfulness may not be the best to practice before a test or doing anything that involves recalling memories however there is so much evidence that proves that mindfulness exercises have a tremendous about of benefits. It's worth doing for those reasons even if your memory might take a small hit.
It is interesting to learn the negatives meditation might have but the positives clearly outshine them all. Don't shy away from incorporating mindfulness into your life. Mindfulness Meditation is proven to be great for those in recovery from drug and alcohol addiction.
There are specialized programs that can help you regain control over your life. If you or someone you love is struggling with substance abuse or addiction, please call toll-free 1-800-777-9588.