Hundreds March through Patterson to Support Fight against Addiction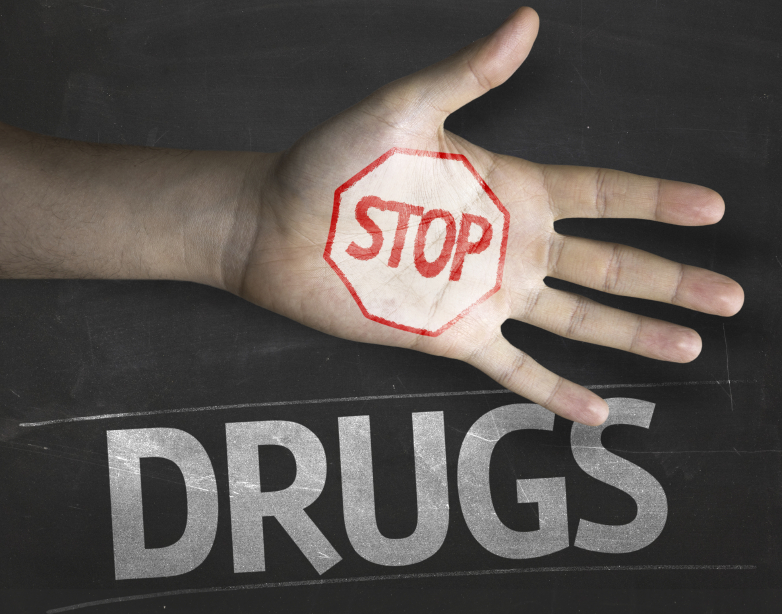 My birth town is making me proud this week…
In a display of hope against the pitfalls of addiction, hundreds of people marched through Patterson, New Jersey on Saturday Morning in the 5th Annual Passaic Country Recovery Walk.
Many of the participants were recovering drug addicts and alcoholics who emerged from the grips of addiction to clench on to a second chance at life. Alongside them were family and friends who showed their support.
In the crowd was a diverse group of people from all color and background. Some came from suburbs. Many from inner cities. The diversity reflected the way that addiction can affect anyone from all walks of life.
"The main reason for this event is to let people know they can recover from alcohol and drug addiction," said Mike Santillo, director of Integrated Care Services at Eva's Village, the social-service agency in Paterson. "Look around you: Many of these people are in recovery. They could be anybody. They could be your father, your mother, your son, or your daughter."
Organizers estimated that 700 people participated. The Recovery Walk was sponsored by the Governor's Council on Alcoholism and Drug Abuse, the Passaic County Freeholders, William Paterson University as well as various other social agencies like Eva's Village.
The march started at Alexander Hamilton Plaza in the city's downtown area and  went for a mile-and-a-half to Pennington Park. Patrick Roff, from the New Jersey Division of Mental Health and Addiction Services, said his organization provides funding for the Recovery Center at Eva's Village.
"We're very proud of the work that they do," Roff said. "It is life changing."
New Jersey has been making headlines in fighting against the drug addiction epidemic. Back in June, New Jersey Governor Christy announces legislation to limit "doctor shopping" for prescription drugs that have contributed to the opiate and heroin epidemic.  The legislation would broaden access to the database known as the Prescription Drug Monitoring Program.
The law would require doctors and prescribers to register for the drug monitoring program and consult it before writing a prescription for Schedule II controlled substances like oxycodone.   They also will be required to check the database quarterly before continuing to administer prescriptions for such medications. By signing the bill, Christie said:
"We're not only making the New Jersey Prescription Monitoring Program even stronger, we're demonstrating  that by working together, we can all be part of the solution – a solution that fights the stigma of addiction, saves lives and helps rebuild families."
Back in Patterson, the march was focused on efforts to raise awareness and support for the drug addiction crisis. The Recovery Center Eva's Village aids with sponsoring the walk and giving support to addicts who need it most. As a Jersey native, it's rewarding to see the area I am from progressing with drug addiction awareness efforts like other parts of the country
With new legislation and the upcoming election, addiction is becoming an issue gaining mass attention across the country. Hopefully the increase in fundraising efforts and marches throughout the country will prevent the rise in drug addiction in the United States. In addition, these efforts aim to give accessible treatment to those who need it without the fear of criminalization.
Find out ways you can support your state's efforts to combat drug addiction. There are often fundraisers and events going on at different times. Every contribution helps. Remember if you are suffering from drug addiction that you are never alone.
Prevent yourself from being a part of the epidemic. If you feel you have a problem with addiction, seek help immediately. If you or someone you love is struggling with substance abuse or addiction, please call toll-free 1-800-777-9588.