How to Overcome Anorexia Nostalgia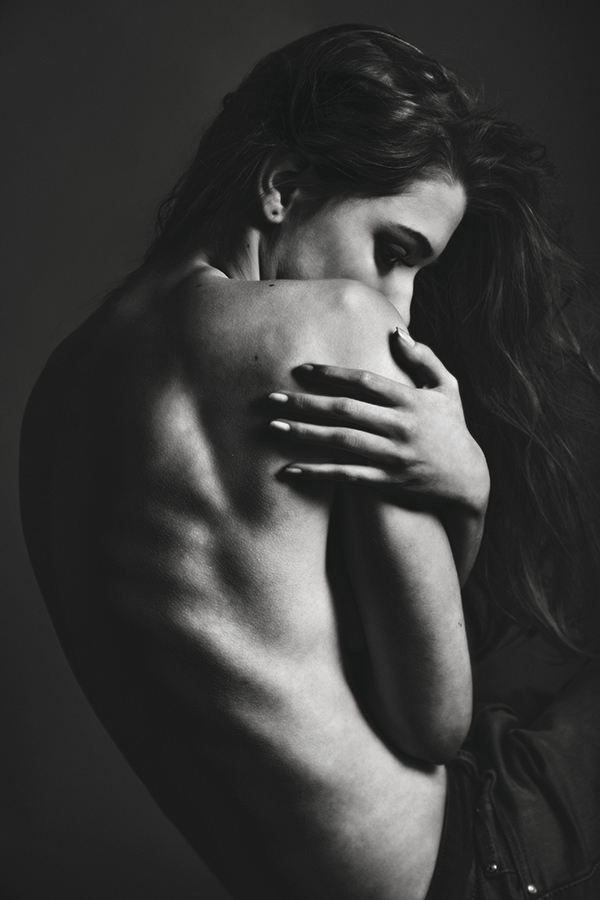 Author: Shernide Delva
Anorexia Nervosa is a debilitating disorder characterized by an abnormally low body weight, an intense fear of gaining weight and a distorted perception of body weight. Anorexia is both an eating disorder and a mental disorder and involves the never-ending quest to achieve what is thought to be an ideal body image. Patients deep into the stages of anorexia are known to have a low survival rate. Recovery is a long and exhausting process, often with many side effects.
Despite all of this, a large amount of people who have recovered from anorexia go through what is known in the eating disorder community as "anorexia nostalgia." The condition is described as when a recovering anorexic person reflects back on their eating disorder and has feelings of guilt and shame because they no longer have the "control" and body that their eating disorder once gave them. Instead of feeling content and proud of achieving recovery, they feel like they had to say goodbye to a close friend. It's more of a grieving process than a relief
To the outside world, it may seem insane to feel guilty and sad about overcoming an illness that could have killed you but for those with anorexia, the feelings are all too familiar. Personally, I dealt with the feelings of denial and guilt after recovering from my eating disorder. I felt worthless like my life no longer had any value anymore. This was after years of placing my self-worth and value on numbers reflected on the scale. Seeing the number decrease made me happy. Seeing the numbers increase made me depressed, even though I knew I was actually becoming healthier.
My insecurity with my weight gain resulted in my depression and binge eating disorder. I was so ashamed of what was happening to my body that I tried to control my weight. But I could no longer control the feeling of hunger so I ended up binging on food instead. I was spiraling out of control and desperately missed my eating disorder.  It took a long time before I finally was happy that I overcame my eating disorder and adapted a lifestyle that allowed me to maintain my weight.
Still, there are days that I look back and miss the "commitment" and "hyper-focused" persona I carried for so many years. Especially lately when I have gained a bit of weight and find I am struggling to go back to a healthy diet and exercise routine. I think back of the days where I would write down everything I ate and workout ultra-consistently and I get sort of jealous? That person would be ashamed of the person I am today. They would think I was weak and worthless. Sometimes I want to be that person I was before, even though I know I took it way too far.
As a naturally low-energy person and someone who has trouble controlling their life, I find myself becoming jealous of people who have crazy routines or compulsive behaviors. To me, OCD seems like a dream even though I know how debilitating it can be for people who have it. It is hard for me to overcome my procrastination and relaxed demeanor and complete tasks. When I had my eating disorder, I was able to shame myself to maintaining a compulsive schedule. Nowadays, I find it harder to be super diligent about anything unless I really commit myself.
Recovering from an eating disorder is difficult because you really do not know how much harm you are placing on your body until you recover. Even then, sometimes looking back can seem more like a fairy tale than a nightmare. People with eating disorders like anorexia often idealize the years they spent obsessing over their bodies. Flashbacks to complements and people telling you how tiny you are and how they wish they could be you can make you want to go back to that lifestyle.
Recovering from an eating disorder can be like going through a horrible breakup. You were abused and used but when you leave, all you ever do is miss the few good memories of the relationship instead of remembering the tremendously horrible parts that caused you to breakup in the first place. The best way to overcome anorexia nostalgia is to remember the bad parts instead of focusing on the good.
Think of all the love ones you worried. Think of how worthless you made yourself feel. Think about how your life only revolved around calories and numbers. Think about how life is so much bigger than that. There is nothing nostalgic about an eating disorder. Remember that. If you or someone you love is struggling with substance abuse or addiction, please call toll-free 1-800-777-9588.