Can Bargain Hunting Be Addictive?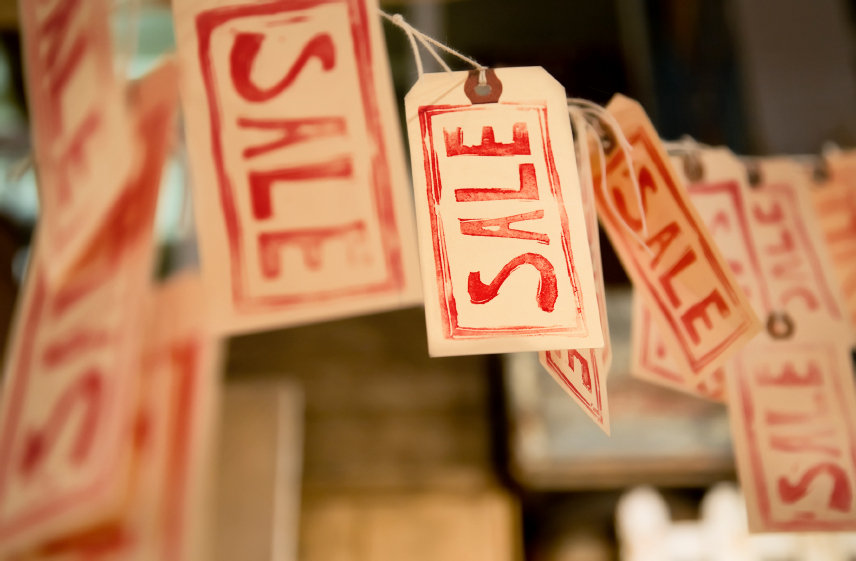 Believe it or not, bargain hunting may be a sign of shopping addiction. Personally, I believe it and plan to send this article to my Mom who I think is the queen bargain hunter but I digress…
Bargain hunting may save money but there is a cycle of looking for the next "great deal" that can slowly creep into addiction. Does the call of the clearance rack keep you away from your required obligations? Then you might have a problem.
A new article delves deep into the manner stating that bargain addicts often feel a "jolt of dopamine" the second they see a 'Sale' sign.  Mark Ellwood author of the 2013 book "Bargain Fever: How to Shop in a Discounted World" described in detail what he mentioned in his book regarding bargain hunting addiction:
"Certainly, in the past decade, deal hunting has gone from a sign of indigence to one of intelligence; thanks to the roiling economy and an uncertain future, more people have migrated to the markdown section than ever before […] But in our search for bargains, we would do well to ask ourselves whether we are really trying to economize or whether we're being driven by an even stronger impulse: the chemical drive to get a good price."
Furthermore, Tesh Media, author of "Are You Addicted To Bargain Hunting?" says the tell-tell signs of bargain hunting obsession is asking yourself whether you actually need or want what you have found on sale. Do you even have a place to put it? Are you buying it because you need it or because it is on sale?
Research on the psychology of bargain hunting provides a plethora of information on how to be a better bargain shopper. Bargain shopping has become such a popular activity among many but the act of bargain hunting can turn into a compulsive behavior.
In an attempt to help overcome the issue, websites dedicated to helping bargain hunters give tips on how to be a savvier bargain hunter.  Are you unsure if you have a problem?
Five Signs You're Obsessed with Bargain Hunting
You hit clearance racks and sales only when you are angry or sad. After purchasing, you feel guilty and hide your purchases.
You spend more money than you can afford.
You consider some sales "too hard to pass up" even when you do not actually need the product.
You often forget about what you bought immediately after you bought it. You run into items that you have never opened and find things in your closet you never wore.
You spend so much time tracking deals that it interrupts your time with friends and family.
Do any of those sound familiar? Whether bargain hunting is a real addiction or not, if you feel you have a bargain hunting problem, there are ways to overcome it. The article mentions rules and tips on how to work through your compulsive need to seek out deals.
How to Overcome Bargain Hunting
Avoid stores that are too busy with loud music. Distractions can prevent you from judging what a serious offer is.
Can you shop alone? Peer pressure often causes people to buy products they do not need.
Clarify sales: ask a sales rep to repeat the sale in a clear and slow manner. If needed, ask them to write the sale down. Understanding exactly how much you are saving can help you determine if it really is a bargain or not.
Before you make a decision, breathe. Take a break and think about the benefits and possible negative outcomes of the purchase.
Go clear headed. Never go shopping hungry or under a great deal of stress. This can impair your ability to make rational choices.
Using bargain hunting as a way to feel better is characteristic of addictive behavior. Overcoming your compulsive need to bargain shop and understanding why you engage in that behavior can help you reach success in your future. If you or someone you love is struggling with substance abuse or addiction, please call toll-free 1-800-777-9588.