Holistic Drug Treatment for Women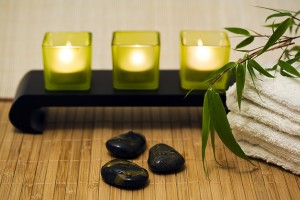 What is Holistic Drug Treatment?
An holistic approach to health is one that views the person as a whole and seeks to treat all of their needs: psychological, physical, and social. Holistic drug treatment for women understands the importance that all of the aspects that make us human beings need to be taken into account when treating women for chemical dependence, substance abuse, and addiction issues.
Holistic drug treatment for women uses this approach because it supports the working definition of addiction – a three-fold disease: a mental obsession, a physical allergy, and a spiritual malady. In other words, addiction afflicts the mind, body, and spirit.
In the umbrella field of drug addiction treatment, holistic drug treatment for women occupies a very specific corner of the industry, offering the same services as typical treatment centers yet, in addition, offering a wider variety of both ancient and state-of-the-art techniques for healing someone who is suffering from drug addiction. Therefore, holistic drug treatment centers provide treatment approaches that address each part of the whole of the individual who seeks help.
Holistic Drug Treatment for Women
Research shows that there are a great many benefits to holistic therapy as well as to gender-specific treatment. Women tend to fare better when they attend an all-women's program versus a co-ed one. That's because a good, accredited holistic drug treatment for women will recognize and address the gender-specific needs and issues of their female clientele.
Programs that provide alcohol and drug addiction treatment for women devote special attention to specific areas like body image, life fulfillment, motherhood and eating disorders.
Programs that specialize in treating women with substance use disorder are aware of and account for the likelihood that women become addicted more quickly and in different ways than men.
Holistic Drug Treatment for Women: Detox
The first step at holistic drug treatment for women is a medical detox program where you will first be evaluated. You will first be tested to see which specific substances are in your system as well as given an interview to evaluate you for potential dual diagnosis, co-occurring disorders, such as mental or behavioral issues and other physical ailments.
Your will then be given specific medications as well as offered certain services, such as sauna/sweat lodge, massage, acupuncture, to assist you with your detox process in making you as comfortable and safe as possible while you are stabilized, being made comfortable and safe.
Holistic Drug Treatment for Women: Rehab
Holistic drug treatment for women offers other programs to support further healing and recovery for the remainder of the 30 days or so of the program after your initial detox process. Programs offered include yoga and exercise classes; activities like golf and volleyball; nutritional support; vitamin therapy; chiropractic treatment; spa treatments.
Holistic drug treatment for women focuses on treating the individual as a whole and works to identify the importance of having a well-rounded program of recovery. The techniques and methods they use are geared towards having lasting effects for overall success in recovery. You will receive both individualized therapy and group therapy, which will give you the benefits of one-on-one attention as well as having the support and connection with peers. Holistic drug treatment for women promotes the development of healthy habits and gives you the tools to use in being successful in your sobriety.
The Orchid Recovery Center is an all-women's treatment program that offers holistic approaches to therapy in order to set up our clients for success and health, happiness, and sobriety. If you or someone you love is struggling with substance abuse or addiction, please call toll-free 1-800-777-9588.