Dual Diagnosed Women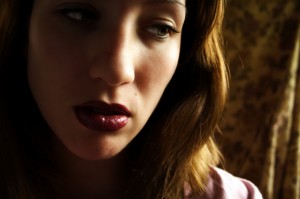 Dual Diagnosed Women Defined
Dual diagnosis or comorbidity are both terms that are used in the medical profession that mean a person has two medical conditions occurring at the same time. Often, these terms are specifically used in the addictions field and mean that the patient has both a substance abuse or addiction issue and a mental health issue such as depression or anxiety.
Mental Health Issues and Women
Anxiety and depressive disorders, such as major or clinical depression and bi-polar disorder, tend to be both more dominant and severe among women, is thought to prevent women from seeking help with their substance abuse problems. Therefore, the best treatment programs specialize in the treatment of dual diagnosed women, which is of the utmost benefit to their recovery.
When it comes to alcohol use and gender, experts have found that dual diagnosed women are more likely than men to use alcohol to self-medicate. Because women are more than twice as likely as men to start drinking heavily if they have a history of depression, depression is possibly a significant trigger for alcohol use and abuse in women.
Women who want to numb their feelings of anxiety or depression may turn to substances in order to self-medicate. For example, the use of benzodiazapines, or benzos, such as Valium, Xanax, or Klonopin will initially help alleviate anxiety in the short run but can actually lead to persisting and worsening anxiety over time. This is called the "mirror effect" and women who take anti-anxiety medication will find that they build up a tolerance to their usual dosage and begin taking more of the medication and at higher doses – whether as instructed by their doctor or if they take it upon themselves to "up" their dosage by taking more. This is dangerous territory. Women in this situation become physically and psychologically dependent on their meds and cannot simply stop – the anxiety comes back full-force and is accompanied by physical symptoms that are potentially life-threatening. For this reason, there is treatment available for dual diagnosed women.
Top-Rated Orchid Recovery Center Offers Treatment for Dual Diagnosed Women
Finding treatment for dual diagnosed women in the South Florida area is ideal for recovery and being successful at sobriety because South Florida is flourishing with recovery programs and networks that can support you in getting and staying clean and sober.
The Orchid Recovery Center is a nationally-recognized women's detox and rehab in South Florida that offers drug treatment and therapies for dual diagnosed women, offering both state-of-the-art and tried-and-true modalities. The Orchid Recovery Center is an alcohol and drug treatment center designed for the specific needs of women struggling with substance abuse, addiction and unresolved trauma. The Orchid's program heals lives by addressing the unique and specific needs of dual diagnosed women.
The Orchid Recovery Center for dual diagnosed women also provides detox services in the South Florida area. If you or a loved one is seeking the best women's rehabs in Florida that specialize in treating dual diagnosed women, please call toll-free 1-888-672-4435.