Self-Medication and Addiction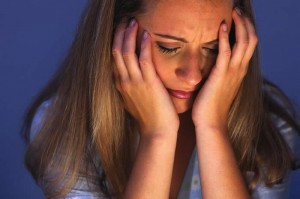 There are three basic models of addiction: choice, disease and self-medication. When looking at the research, the model of self-medication and addiction might be the most accurate of the three.
Trauma, Self-Medication and Addiction
For a while now, it has been recognized that trauma and addiction go hand-in-hand. So it's not a stretch to say that people seek out drugs and other addictive behaviors, such as overeating as a way to self-medicate and numb their emotional pain. Therefore, the idea behind the self-medication model of addiction is that trauma is the root cause. Trauma includes abuse, neglect, medical emergencies, emotional abuse, and above all, loss. Loss of a parent during childhood or adolescence can take many forms other than death; divorce, being sent away from home or the shutting down of one or both parents due to depression or other psychiatric problems is also considered loss. As a result of trauma, post-traumatic stress disorder (PTSD), depression and anxiety disorders often follow. This is where self-medication comes into play. Often times, the mental anguish of painful memories and tortured thoughts such as survivor's guilt become too much to handle and so self-medicating with drugs, alcohol, and food become the logical thing to do when trying to escape and numb out.
Studies on the Relationship Between Self-Medication and Addiction
A study of teens who lived and attended school near ground zero at the time of the 9/11 attacks found that, teens with one exposure factor were five times more likely to increase alcohol and other drug use and those with three or more factors were shockingly nineteen times more likely to increase their alcohol or drug use. Furthermore, the teens whose drug use increased had more difficulty with their schoolwork, lower grades and more behavior problems, which suggests that they weren't just using drugs but had developed drug abuse and even addiction. This is a clear example of the relationship between self-medication and addiction.
The Adverse Childhood Experiences (ACE) study, which includes 17,000 or more participants, found multiple, drug-dependent relationships between severe childhood stress and all types of addictions, including overeating. ACE measures included emotional, physical and sexual abuse, neglect, having a mentally ill or addicted parent, loss of a parent (in any of the ways mentioned above), and exposure to domestic violence.
A child with six or more adverse childhood experiences is nearly three times more likely to be a smoker as an adult. A child with four or more ACEs is five times more likely to become an alcoholic and 60% more likely to become obese. And a boy with four or more adverse childhood experiences is a massive forty-six times more likely to become an IV drug user later in life than one who has had no severe adverse childhood experiences.
Findings on Self-Medication and Addiction
An ACE score was calculated for each participant of the study, based on the number of types of adverse experience they reported during childhood and/or adolescence. The relationship between self-medication and addiction is undeniable: the higher the ACE score, the more likely people were to end up an alcoholic, drug-user, food-addict, or smoker. This research confirms that the more stressful your childhood experiences, the greater your odds of addiction later in life.
If you or someone you love has self-medication and addiction concerns, please call toll free 1-888-672-4435
Sources:
http://www.psychologytoday.com/