How Trauma Can Lead to Substance Abuse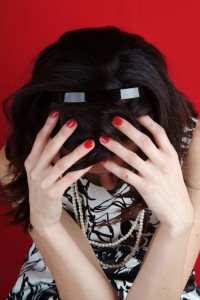 More and more research confirms that the more stressful your childhood experiences—and the more different your types of stress—the greater your odds of developing problems with substance abuse. This seems almost common sense because, a lot of times, people seek out drugs as a way to "forget" and numb their emotional pain. But now, there is actual evidence of the relationship between trauma and substance abuse. Childhood experiences with trauma increase the prevalence of psychiatric disorders among adults, such as depression, anxiety, and addiction – which is an actual mental health diagnosis. It is no wonder, then, that so many people struggling with addiction have a co-occurring disorder of the mental illness variety.
Trauma Defined
Researchers conducting studies on childhood trauma and substance abuse established whether participants did indeed experience trauma by evaluating such measures as abuse, neglect, family dysfunction, mistreatment and family instability. Trauma is an event that involves actual or threatened death or serious injury or threat to your physical safety.
Traumatic Childhood Experiences Include:
emotional, physical and sexual abuse
neglect
having a mentally ill parent
having an addicted parent
losing a parent to death or divorce
living in a house with domestic violence
having an incarcerated parent
Other Types of Trauma and Substance Abuse
Traumatic events can be experienced either directly, indirectly (for example learned about a family member or close friend), or even witnessed. So, even if the traumatic event didn't happen to you, if you heard about a traumatic event that affected someone else, especially someone close to you, you could still feel traumatized.
Traumatic Events Experienced Directly
Serving in combat
Surviving a natural disaster
Being kidnapped
Terrorist attack
Torture
Severe auto accidents
Violent personal assault such as sexual or physical (i.e. mugging), or psychological (i.e. robbery)
Life threatening illness
Traumatic Events Witnessed
Violent assault
Accident
War
Disaster
Unexpectedly witnessing a dead body
Examples of Traumatic Events Experienced or Learned About
Violent personal assault
Serious accident
Serious injury experienced
Sudden, unexpected death
Your child has a life-threatening disease
Findings on Trauma and Substance Abuse
A study of 402 participants who were 18 years or older with the average age of 36 was conducted. The findings were that the majority had experienced a childhood trauma and also suffered with a mental illness such as mood disorder, psychotic disorder, or post-traumatic stress disorder. Of those who suffered with both, 95% also struggled with substance abuse. Therefore, the majority had in common both trauma and substance abuse.
The researchers found a strong connection between childhood trauma and health problems occurring in adulthood, in addition to psychological development in, and interaction with, their social environment. There was an increased rate of post-traumatic stress disorder, alcohol dependence, and drug abuse. They found that adults are experiencing trauma and substance abuse as well as mental disorders.
The Correlation Between Trauma and Substance Abuse
Early life experiences program the brain and body for development and adaptability to circumstances. That is, a calm, nurturing upbringing will prepare you to thrive in most conditions, while a stressful upbringing will predispose you to conditions of fear, anxiety, and fight-or-flight survival.
Some stress is actually a good thing. It encourages learning and coping. Stress crosses into the danger zone of trauma only when it comes in large, unpredictable, or long lasting doses. Early neglect, that is, an absence of parenting, can be as traumatic as actual abuse.
Is someone you care about struggling with drug abuse and/ or past trauma? At The Orchid, we can help women of any age begin the process of healing that comes when you stop taking drugs and drinking. Call 1-888-672-4435 now to find out more about our programs.
Sources:
http://alcalc.oxfordjournals.org/