How to Date Yourself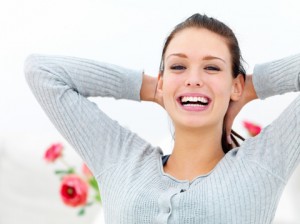 This might sound silly at first but, it's actually a really nice thing to do with and for yourself. Often times after a relationship ends we tell ourselves, 'I should get to know myself better before I jump into the next relationship' yet, how often do we end up doing just that: someone comes along and shows us attention and we think, "this time it'll be different" or "this time it's real." But we didn't put in the work to become self-aware and to develop self-love and so, the cycle of failed relationships continues. I have heard it said before: the way you do one thing is the way you do everything. What this means is, although it's a new relationship with a new person, we haven't developed ourselves or gained any self-awareness before undertaking this "new" relationship and, before we know it, the same pattern reveals itself.
When we spend all of our time committed to one person and then another person, we tend to lose our "self." Or, even if we are committed to remaining single for a time, if we don't actually use that time wisely to get connected to who we truly are and to what we truly value; if we only lament our singlehood and yearn to be in a relationship, that time is not spent wisely. Here are ways to get to know you. By learning how to spend time with yourself, and learning how to date yourself, you will be showing yourself what it really is to have self-worth and self-love.
How to Date Yourself: Get ready
Take a nice long shower or bubble bath, shave, do your make-up extra vampy and take the time to do your hair in a fun, flirty, yet very you way. Make time for yourself to do this every day. Maybe even get your nails done, and a fresh new haircut.
How to Date Yourself: Dress up
Wear something fun that makes you feel sexy and/or confident. Show off your personality. Think about the "you" that you want to present to the world. So, dress less sexy if your go-to is to show off a lot of skin. And if you usually dress super-conservatively or modestly, take a little risk and be more flirty with your wardrobe.
How to Date Yourself: Clean your space
Imagine you're expecting a guest to pick you up for your date. You wouldn't have an unmade, dirty bed if you were going on a date, would you? No. You'd pick up the trash off of the floor and put your laundry away. You'd also probably do your dishes and clean your toilet. If you would do these things for a guest, do them for yourself. You're worth it.
How to Date Yourself: Be excited and share with your friends
Just as you would be eager to dish to your friends about a new love interest, dish to them about how excited you are to get to know you. Tell them your goals, your hopes, everything about you that lights you up. Your friends can lend you support and hold you accountable about the things you say you want for yourself.
How to Date Yourself: Positive self-talk
Talk only positively about yourself. You wouldn't go on and on about your nasty habits or your dysfunctional family or your bout with depression on a date, would you? This goes for when you are alone, too – how to talk to yourself (whether in your thoughts or aloud – hey I talk to myself all the time) is also what you hear about yourself. This is a very powerful way to shape how you see yourself. And it can either be in a positive way or a negative way: you choose.
How to Date Yourself: Take yourself out on an actual date
Go out to lunch or dinner at your favorite spot, alone. Or take yourself to a movie. It's not true that people who go to the movies alone are "losers." And who cares if other people think that? I have gone to the movies by myself on a couple of occasions and it was actually quite nice. Not having to deal with a date who chats annoyingly throughout the movie and feeling too awkward to "shush" can be a very liberating experience.
How to Date Yourself: Celebrate yourself
Give yourself a thoughtful gift: whether it's flowers, your favorite candy, or a mix tape of your favorite tunes.  And celebrate your milestones. Days, weeks, or months of progress deserve attention, just like in any relationship.
If you or a loved one is struggling with codependency or substance abuse please call toll free 1-888-672-4435
Source: http://www.stratejoy.com/2011/02/how-to-date-yourself-in-10-ways/