Preparing for the Future: Attending College
Many people already know that having a solid education increases their chances for increased earning potential in the long run. Even so, many people can understand exactly what that means in terms of quality of life and the ability to take care of one's family. An article in the Wall Street Journal states that, according to the U.S. Census Bureau, an individual with a college degree earns more than double what someone who did not graduate from high school will earn. Over the course of a lifetime, this difference can add up to quite the tidy sum.
Understanding that attending college can earn you $1 million in your lifetime is one thing, but seeing it in practical terms is where it really begins to hit home.
according to the Bureau of Labor Statistics:
An individual who has not graduated from high school will earn an average of $471 per week.
With a high school diploma, that amount jumps to $652 per week.
Earning an associate's degree will increase that amount by a little over $100.
An individual holding a bachelor's degree can expect to earn over $1,000 per week.
A doctoral or professional degree holder stands to earn nearly $2,000 each and every week.
Planning for the Future Includes Access to Better Benefits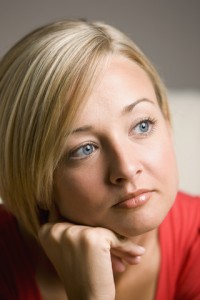 While earning a bigger paycheck every week certainly makes it easier to make ends meet, there are more benefits involved in having a professional career versus a job. Many of these benefits apply directly to creating a better future for yourself and your children. For instance, you can think about earning a college degree to plan for your future as a way to take better care of your health. Individuals who work in the professional community are more likely to have access to "affordable" health insurance. The health insurance is more affordable in relation to an increased weekly income, of course; however, it is also important to note that some jobs that are available to those without a high school diploma or college degree will not offer benefits at all.
What difference does this have on your future health or the welfare of your children?  There are two schools of thought concerning the availability of health benefits and medical insurance, particularly with the debate over the Affordable Care Act. One study, highlighted in the Huffington Post, showed that as many as 26,000 Americans died prematurely simply because they did not have access to health insurance. On the other hand, a study to determine whether having health insurance actually makes people are healthier found that there was no significant difference, according to TIME magazine. It would seem that even the experts cannot agree on the issue of having medical coverage, at least in terms of one's health. This is a decision that each individual needs to make on their own. From a financial standpoint, however, having adequate medical insurance is quite important, especially when we reach our golden years and health issues may arise more frequently.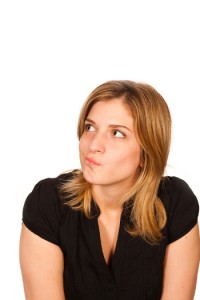 There are other benefits to obtaining a career with the skills and experience we gain from attending college. Also relating to our lives when we grow older, having adequate retirement funds available to support our families can be crucial. Imagine two separate scenarios: a woman who lives paycheck to paycheck with very few benefits earning enough money to scrape by, and another who earns more than enough to live comfortably now while putting a percentage of her income into a retirement account. Other than their histories, these two women have many other things in common. For the sake of argument, both of these women have the same relatively good health, and they live in the same part of the country.
On average, women in the United States are living to be about 81 years of age. For women who are born after the year of 1959, the earliest age at which one can retire and expect to receive their full social security benefits is 67 years. This is a difference of only 14 years, but the quality of those 14 years is impacted by the income an individual has earned and paid into the system, over the course of their working life. The woman who earned less over the course of her lifetime has paid less into the social security system; therefore, she will receive less as a monthly stipend. The woman who earned more will have a larger check each month. The financial benefits of earning a degree don't end with the amounts paid into the entitlement program either.
For instance:
The woman who brings in more disposable income can invest much of those funds into her own retirement plan, either as a benefit of her employment in the form of a 401(K) retirement savings plan or on her own with an individual retirement account (IRA).
Regardless of whether she invests in her company-sponsored 401(K) account or a private account, or both, she will receive additional financial benefits in the form of tax deductions when it comes time to file with the IRS each year.
She may be in a position to retire from her career prior to the age of 67 because her investments may more than make up for a reduced distribution from her social security account.
Prior to retirement, she can enjoy more leisure time off when paid vacations are included in her salary – she can take a few weeks off work without worrying about losing income.
How to Begin Planning for a Future That Includes College
It may seem as though attending college is an unattainable dream. You may have suffered through abuse, addiction, or any number of other obstacles that may have prevented you from even considering an education that can make a true difference in your life and the lives of your children. Money may be of concern as well, because college can be quite expensive. If you have children, is it possible to be a good mother and a good student?
According to an article from Fox Business, it is possible to balance motherhood and school. The trick is to create a schedule that you and your family can live with. In order to qualify for student loans, a student must be enrolled at no less than a half-time schedule. This means that you can still have the financial aid you need to attend college without having to be a full-time student. It is still possible to work a part-time job or spend time raising your children with a little careful planning. If you need help with day care expenses, check with the admissions office to find out if there is a program that may be able to help pay for off-campus child care. There may even be an affordable alternative on campus, depending upon the school.
Be Prepared in the Event of Relapse
Addiction to drugs or alcohol is a chronic condition. Successfully completing a treatment program is an incredible feat and should be something in which you can take enormous pride. However, it is critical to understand that stress and other factors in your life may trigger a relapse or tempt you to break from the sober choices you've made. If this happens, know your warning signs and seek out the help you need to overcome the challenge. In the end, when you've gained the education and experience that can turn your future around, the struggle and the benefits will be well worth it.