Benzo Brain Damage: How Drugs Like Xanax Break Down the Mind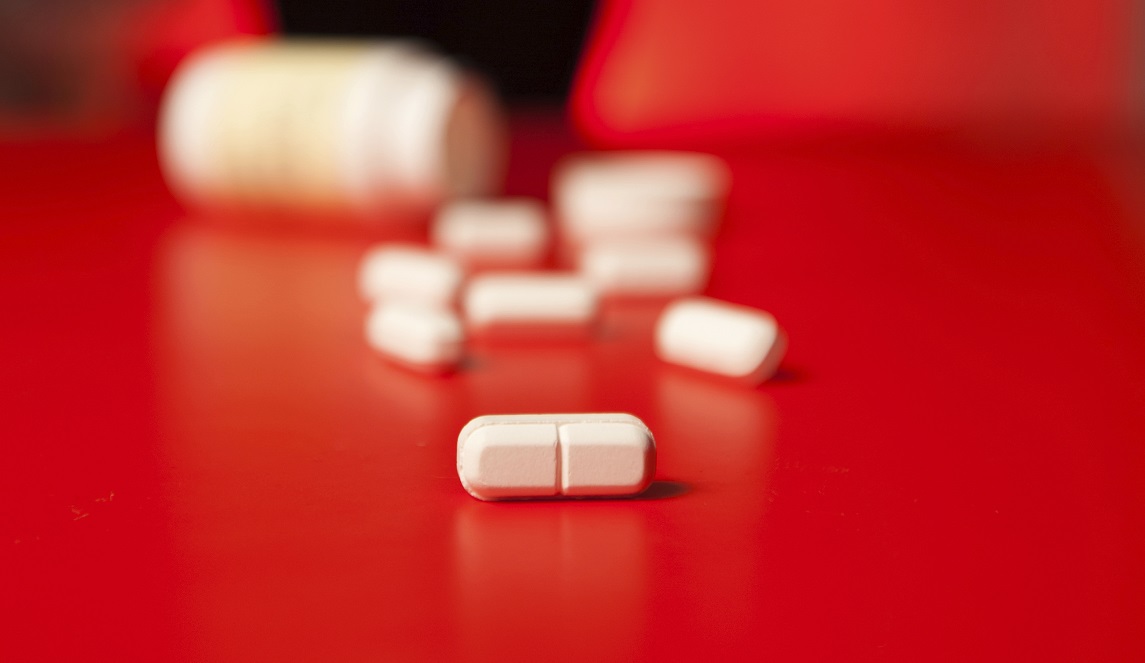 Benzodiazepines are a class of psychoactive drugs where the core chemical structure is the fusion of a benzene ring and a diazepine ring. Commonly referred to as benzos, these compounds have become relatively notorious over recent years. However, even as they are seeing a trend in popularity in 2018, people have worried about the impact of these drugs on the mind for a long time. Benzo brain damage is not a new concept, but it is one many people aren't all that familiar with.
Brief Benzo History
The first benzodiazepine drug was chlordiazepoxide, commonly known as Librium. In 1955 chemist Leo Sternbach accidentally discovered chlordiazepoxide. In 1960 Hoffmann–La Roche made Librium available to the market. Then in 1963, Hoffmann–La Roche also began marketing the benzodiazepine Valium. In 1977 benzodiazepines were globally the most prescribed medications. Other well known benzos include:
By the 1970s there was already a growing concern about the adverse effects of benzos when an immense number of people started taking them to combat everything from mild stress to chronic anxiety.
In 1976, a physician at the University of Tennessee named David Knott voiced his concern about the short-term memory loss of patients using benzos. Knott stated:
"I am very convinced that Valium, Librium and other drugs of that class cause damage to the brain. I have seen damage to the cerebral cortex that I believe is due to the use of these drugs, and I am beginning to wonder if the damage is permanent"
A notable hint of benzo brain damage came in 1982. Malcolm Lader, a British Professor of Psychopharmacology, reported that brain scans done on a small group of patients who had been taking diazepam for a number of years showed evidence suggesting that they had experienced benzo brain damage. This was the first indication of anatomical brain changes associated with benzo use. Lader did warn that his preliminary findings needed more research.  Still, he points out that his work suggests the brains of regular benzodiazepine users were damaged and shrunken when compared to the brain of people who did not take the drugs.
Finally, in 1989, renowned anxiety specialist Isaac Marks published a critique of then-recent reports about Xanax and its "efficacy" in treating panic disorder in the Archives of General Psychiatry. Marks was not alone in his mission to call out the benzo. Ten other eminent colleagues drew even more attention to what they considered serious adverse effects of the drug. The contributors came from all over the world, from comparable research institutes in:
England
France
Brazil
Germany
Spain
Portugal
The United States
Part of what Isaac Marks wrote was about worrying signs of brain atrophy among long-term benzodiazepine users, including "cerebral ventricular enlargement" as a sign of benzo brain damage.
Over time Marks found himself in a showdown with Upjohn Pharmaceuticals, who produced Xanax. Marks claimed the company had either ignored or minimized the adverse side effects of their drug. At one point Marks had argued:
"The cerebral ventricular enlargement reported in patients with anxiety/panic disorders who were long-term benzodiazepine users could be due to the disorder or to other factors rather than to the drugs, but wisdom advises caution"
And eventually in 1990 Upjohn Pharmaceuticals finally admitted:
"Certain adverse clinical events, some life-threatening, are a direct consequence of physical dependence to Xanax. These include a spectrum of withdrawal symptoms; the most important is seizure . . . studies of patients with panic disorder showed a higher rate of rebound and withdrawal symptoms with Xanax…. Other symptoms, such as anxiety and insomnia, were frequently reported during discontinuation."
The debate has carried on for years over the extent of the damage done to the brain by benzos. In 2011, Professor C. Heather Ashton made a public update to "Benzodiazepines: How They Work and How to Withdraw" which has been modified in 2012 and 2013. In this update, Ashton wrote that any benzo brain damage caused by these drugs and/or their withdrawal syndrome is more of the functional variety than anatomical, involving the down-regulation of GABA-A neuroreceptors in the central nervous system.
Benzo Brain Damage
With benzo brain damage, we are not talking about the kind of blunt-force trauma the brain sustains in cases of traumatic brain injury. What we are talking about is functional central nervous system changes.
Functional brain changes include conditions like Organic Brain Syndrome (OBS). This is a condition causing mental and/or cognitive function impairments that are physiological in nature. There is documentation showing this could be caused by benzodiazepine dependency and withdrawal, alcoholism, and other centrally acting drugs.
There is evidence suggesting that adults over the age of sixty-five who take benzodiazepines are more likely to develop dementia. Also, you can find various articles trying to make the connection to benzo brain damage and Alzheimer's disease. Researchers continue to report on the disturbing adverse effects associated with benzodiazepines. Over the years there have been 25 warnings from six countries stating that anti-anxiety drugs cause harmful side effects, including:
Cognitive impairment
Amnesia
Hallucinations
Abnormal behavior
Attempted suicide
Violence
Hostility
And all of this does not even account for the high risk of developing a dependence on the drug or creating a full-blown addiction. Considering all the elements that come with benzodiazepine addiction, we can see how deeply benzo abuse impacts the brain. Many consider addiction itself as a brain disorder.
With tens of millions of Americans having prescriptions for benzodiazepine drugs like Xanax and Valium, it is crucial that more people become aware of the dangers associated with these powerful substances. The better we understand how drugs change our bodies and brains, the better we can fight back and make better choices.
One very important thing to emphasize is that people should not abruptly discontinue use of benzodiazepine medications. In the event someone is trying to get off of benzodiazepine, a safe medical detox is critical due to the severe and even life-threatening complications of benzo withdrawal. If you or someone you love is struggling with substance abuse or addiction, please call toll-free 1-800-777-9588 now.