Valium Addiction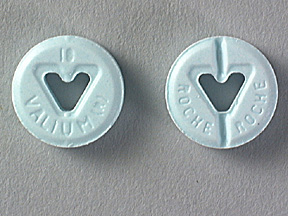 It's hard to discuss women and Valium addiction without at least referencing Mother's Little Helper by the Rolling Stones. As Mick Jagger croons, "And though she's not really ill, there's a little yellow pill. She goes running for the shelter of a mother's little helper, and it helps her on her way, gets her through her busy day," it's easy to see housewives of the 1960s taking pills as they do the laundry and make dinners for their families.
While it's true that Valium use and abuse was a major problem for women in the 1960s, it's also true that many women today are facing dangerous addictions to this drug. In fact, addictions to Valium might be on the rise for women all around the world.
Help for Some Conditions
Valium is placed in a group of drugs known as benzodiazepines, and for some women, these drugs can be remarkably helpful. Some mental illnesses cause feelings of stress and anxiety, causing women to feel as though they're under attack even when they're simply sitting at home. Benzodiazepines can calm this overactive mind, soothing the connections and allowing the brain to function at a more normal, sedate pace.
These drugs are commonly given to people who have disorders such as:
Panic disorder
Phobias
Obsessive-compulsive disorder
Valium might also be provided to people who have multiple sclerosis or restless leg syndrome. Some providers also give Valium to people who are afraid of upcoming medical or dental appointments. Since Valium is effective in helping people with a variety of conditions, it's (not surprisingly) prescribed to a large number of people. According to a survey conducted by the American Psychiatric Association, 11 to 15 percent of adults had taken benzodiazepines one or more times in the year prior. Many people can take drugs like Valium as directed and never develop an addiction issue. However, there are many people who can and do develop addictions to this powerful drug.
Valium and Women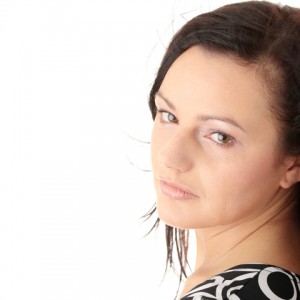 There is some evidence to suggest that women are provided with prescriptions to this drug more frequently, when compared to men. In a study of the issue, conducted in 1983 and published in the journal Postgraduate Medicine, researchers suggest that middle-age women who receive prescriptions for benzodiazepines including Valium visit doctors' offices frequently, have marital problems and struggle with life crises. These women are dealing with mental disorders, and those disorders could respond to therapy, yet they visit their medical doctors and are provided with prescriptions for drugs. Hopefully, more doctors will begin to provide these women with therapies that could help, not medications that might cause further problems.
It's quite possible that men have the same sorts of struggles that women do, dealing with anxiety and stress on a daily basis and feeling as though it will be difficult to get those feelings to subside or abate, but men might not speak to their doctors about the issues as much as women do. As a result, few men might obtain prescriptions for this drug from their doctors.
Valium and Addiction
For decades, it was assumed that Valium simply couldn't be addictive. People weren't quite sure how the drug worked, and studies seemed to suggest that the drug didn't cause compulsive use and abuse that tends to characterize issues of addiction. For example, in an article written in 2000, researchers report that people given a choice between Valium and a placebo will prefer the placebo, even when they are anxious. The researchers write, "These findings suggest that it is unlikely that most use of these drugs in patient populations is associated with a significant risk of abuse." The research seemed to suggest that the drug just wasn't inherently rewarding, and as a result, people just wouldn't take it on a compulsive basis, even if they had a significant amount of the drug available.
Free. Easy. Confidential.
Who Answers?
We have caring admissions counselors available 24/7
Now, however, researchers have discovered that Valium causes changes in the brain that can lead to an addiction. One study, conducted by the Academy of Finland Research Programme on Neuroscience, found that Valium causes changes in the brain's reward center, similar to the changes caused by alcohol, morphine or cocaine. When the cells have access to Valium, they begin releasing huge amounts of feel-good chemicals that make the person feel light, happy and at ease. Tapping into the reward center in this way is extremely dangerous, and it can lead to addiction. This research also demonstrated that Valium causes alterations in the reward center of the brain for up to 72 hours after ingestion, making this drug one of the most powerful and most dangerous drugs of addiction available today.
Moving to Addiction
People who are addicted to Valium are unable to control their intake of the drug, and they cannot stop taking the drug, even if they want to do so.
They may:
Shop for doctors to obtain the drug
Steal Valium
Buy from street dealers
Spend a significant amount of time each day buying or using Valium
Take the drug first thing in the morning
Feel panicked without a stash of Valium to take
Some users take Valium alone, as the only drug they ingest, but others use Valium to augment other drugs of abuse that they are also addicted to. According to a study in the Journal of Clinical Psychiatry, this is the most common scenario, as most people who abuse Valium are also taking other drugs, including alcohol or methadone. This study doesn't make clear, however, which drug of abuse came first in the user's life. Some people may have started taking Valium and then moved on to other drugs of abuse, while other users might have added Valium to help them deal with addiction-related anxiety. More research must be done in order to make that connection clearer and easier to understand.
It is clear, however, that more and more people in the United States are developing addictions to benzodiazepines like Valium. In fact, the Substance Abuse and Mental Health Services Administration reports that admissions to treatment programs for Valium abuse tripled between 1998 and 2008. While the number can be frightening to consider, it's important to remember that researchers know a significant amount about addiction, and as a result, there are many programs available that can help people move past an obsession with Valium and forward with their lives.
Getting Started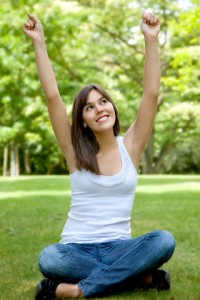 People who realize they have an addiction to Valium may be tempted to abruptly stop taking the drug. While this is a reasonable action, and friends and family members might be thrilled to see the person they love moving forward with a sober life, it's not safe to stop using Valium this quickly. In fact, doing so can be deadly. The changes Valium causes in the brain are persistent, and without the drug, a person can experience seizures. For this reason, everyone who is dealing with a Valium addiction is asked to go to a formal drug treatment program. Here, they can get the support they need to heal, and they can stay safe while doing so.
At The Orchid, we specialize in providing addiction care to women. All of our counselors are women, and we only admit women patients. We can assist you with the detoxification process, and we can help you develop new skills you can use in the fight against addiction. Whether you developed an addiction to Valium alone, or you have a Valium addiction along with another addiction, we can help you. Please call our toll-free number to speak with an operator and find out more.
Further Reading