242 People Sick from Synthetic Marijuana in Texas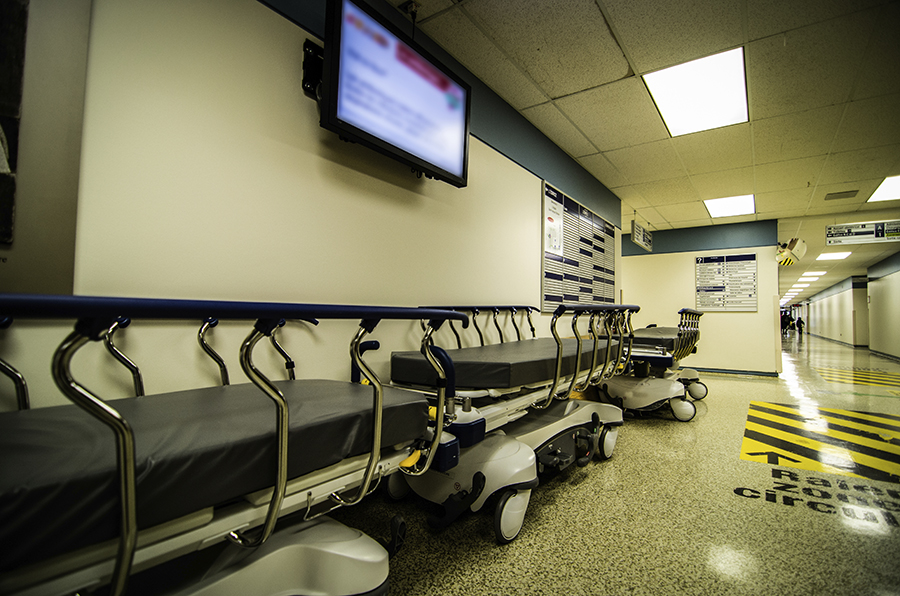 K2 is a name synonymous with synthetic marijuana, which is a term gradually becoming associated with sickness and suffering as more reports and stories pour in of people who have been lured in with the promise of 'safe' alternatives to marijuana ending up ill, some even resulting in death.
While the problem with synthetic or 'designer' drugs continues to evolve and branch out in different directions, people are still fighting the rise of cannabinoid-related imitation substances, and now another shocking wave of adverse effects has struck the media with more concern and criticism of these chemical laced products.
Initially the reports coming in according to Emergency Medical Services (EMS) in Austin-Travis County 200 people in Austin, Texas have become seriously sick in the last 3 weeks from using the synthetic drug K2.
Just this past Saturday, Austin authorities were alerted to 14 cases of K2 complicated incidences in just one day.
Officials said that as of 7 o'clock p.m. on Monday they had treated 242 patients in K2 related complications in response to approximately 219 emergency calls since May 29 across Travis County.
Digging into Designer Details
Synthetic marijuana is primarily smoked like real cannabis, but sometimes it is mixed with genuine weed or prepared as herbal infusion drink. A while back we even heard about another type of synthetic drug called Cloud 9, which was a juice made to be used in vape-pens and e-cigarettes. As the makers are tracked down and shut down by authorities, others change the products a little bit and find new ways to conceal their corrupted nature.
Side effects of synthetic marijuana as reported to Poison Control Centers by individuals who have abused these substances include:
Vomiting
Agitation
Confusion
Rapid heart rate
Chest Pain
Hallucinations
Shortness of breath
More extreme cases have even included such symptoms as:
Schizophrenia
Homicidal tendencies (or attempts)
Seizures
Heart attack
Death
Synthetic marijuana has also been said to increase blood pressure and has even been connected to heart attack cases. One of the worst parts of this risk is that people are sold these substances under the impression they are safer, but these side effects appear to be much more disastrous than those directly linked to actual marijuana.
What is Synthetic Marijuana?
Fake marijuana, K2, Spice, and other designer drugs fall under the category of synthetic cannabinoids. These are man-made chemicals that are designed to mimic the "high" and other effects of marijuana.
According to the National Drug Control Policy, synthetic drugs are sold in retail outlets under misleading names such as potpourri or herbal incense.
According to New York's Department of Health, there are a vast number of aliases that synthetic marijuana will be referred to in different areas. Other names of fake marijuana include:
K2
Spice
Chronic Spice
Spice Gold
Spice Silver
Black Mamba
Nice Guy
Smoke
Sky High
Moon Rocks
Solar Flare
Spice Smoked Blend
Earth Impact
Genie
Sence
This does not cover all names, and because synthetic drugs often change their brand names, labels and get new street names to avoid detection we could probably increase this list countless times.
Are these addictive?
There was debate in the past about this question, and again the lie of being a 'safer' solution has again twisted too many opinions. Are synthetic drugs addictive?
In one word… yes!
According to National Institute on Drug Abuse (NIH) those who use and abuse synthetics may experience addiction and withdrawal symptoms, much like any other drug abuse.
Still think it is safer?
Let me give you 3 more words. Emergency room visits. 11,400 people were admitted because of K2 nationwide in 2012, and that was 3 years ago. Take into account the rising number of makers and marketers and the new combinations of the chemicals and it is an issue that continues to get worse, with more and more deaths attached to it every day.
3 weeks may seem like a long time, but not long enough to justify endangering 242 people. That is 242 homes that could have been torn apart, 242 broken families, 242 lifetimes worth countless years and miracles that could have been stripped away from this world with deaths caused by synthetic marijuana. That is a lot of desolation for just 3 weeks.
All that for a so-called 'safer' solution to a problem that can't be solved with drugs.
Fake drugs are part of a very real problem with very real consequences, including very real deaths. Denying the reality of addiction can only put more pressure on the problem, but there is also a very real way to recover. It all starts with a decision, and we want to help you make that decision. If you or someone you love is struggling with substance abuse or addiction, please call toll-free 1-800-777-9588