13 Life Lessons for Our Daughters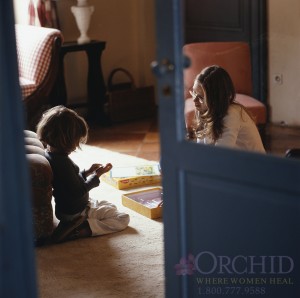 James Brown had a popular song called "It's a man's world." And, even though he recorded it back in 1966, girls today still need to know that they have just as much of a claim to stake in this world as boys do.
Here are 13 life lessons for our daughters.
#1. Enjoy your own company
Explore and play and experience what it's like to enjoy things alone. If no one is around to do the things you want to do, do them anyway, even if it means being by yourself. Appreciate the liberating feeling of going places on your own, not needing another's company to boost your confidence or happiness.
This is great for self-discovery: learning what you enjoy, such as hobbies and interests. That way, you'll never have to depend on others for enjoying life. You can, of course, enjoy the company of others but, you don't have to have people around all the time.
#2. Read
A great way to enjoy your own company but also a great way to boost vocabulary, learn about different worlds, and nurture imagination.
#3. It's OK to cry
Crying, first of all, is a human emotional process so it shouldn't be suppressed. It's cleansing and cathartic.
#4. It's the journey; not the destination
You can achieve anything that you want and it'll take commitment, dedication, and an investment of your time and energy. Don't expect things immediately; with a series of several tiny steps, you'll get to where you want to be.
But the destination is not what counts; it's the journey there that matters most.
"Life is what happens while you are busy making other plans." – John Lennon
#5. Love is love
In other words, it doesn't matter who you choose to love – not ethnicity, gender, religion, class, etc. as long as you can love the soul of that person.
Keep in mind, though, that love isn't just the exciting chemical-induced action that happens at first; it's also a choice, a commitment, and an action. A way to gauge whether you should be in a relationship with a particular person is to ask yourself this: "Does this person and this relationship add value to my life?"
#6. Be confident in yourself and know your worth
Embrace and cherish yourself as a person who deserves to be here just like anyone else. Be confident in yourself, your talents, abilities; all the little things that make you you.
#7. You will make mistakes
Life is all about experiences and lessons. There's a saying, "Fall down seven times, get up eight." As long as you are willing to look back on these mistakes as lessons without self-judgment – that is, don't beat yourself up for any of it – then it was a lesson worth learning.
Oh, and be willing to admit when you're wrong and apologize, genuinely. These are signs of a good character.
#8. The world can be a harsh place
There is pain, war and suffering in the world. Don't let it harden your heart but do let it inspire you do to good works. Be the change you wish to see in the world.
#9. Don't take things personally
And certainly don't take responsibility for other people's words and actions.
You are only in control of yourself, whatever another chooses to do, is their decision and has nothing to do with you. How they behave is not a reflection of you, you are just caught in the crossfire. Surround yourself only with those that treat you well. No one has the right to treat you with disrespect and it's up to you to teach people how you want to be treated.
#10. Actions speak louder than words, especially when it comes to love
Love is an action, not just a word. Always judge someone on their behavior, regardless of their words insisting that they love you. Yes, love will hurt and there will be arguments but, there is also a line that should never be crossed. Never compromise yourself, for anyone, and never apologize for respecting yourself.
#11. It's OK to say no
Don't live as a martyr, it will cause you constant regret. Don't sacrifice your own happiness for someone else and don't feel guilty for living life to the fullest and never compromising yourself or selling out.
#12. Turn whatever you love into your career
Think about this: You will spend almost half of your life working. Now, that might sound depressing at first but, if you make a career out of doing something you love, then that changes your perspective of "work," doesn't it? Find your passion and make it your life's work.
#13. Live only in the present moment
A life with no regrets is truly a life worth living. Dwelling on the past and worrying about the future is no way to live. Enjoy each moment, remain aware and experience every emotion that comes up.
If you have children and you're struggling with a substance abuse disorder such as addiction, you're probably concerned about leaving your family for any amount of time in order to get the help that you need. But, you're only continuing to cause harm to your family by not getting yourself better. Help is available and there are many, many other people in your situation who have been able to recover from their addictions. Please call toll-free 1-800-777-9588.