Substance Abuse and Low-Self Esteem in Women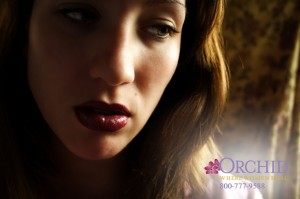 When someone has low self-esteem, it means they think very poorly of themselves; it's more than low self-confidence. It's an internalized belief that they have little or no self-worth.
The development of our self-esteem begins in the early stages of childhood, and stays with us for the rest of our lives – shaping us in many ways. Low self-esteem centers around the emotional and psychological belief that we will fail, be ridiculed or belittled no matter what. And so the feeling associated with that mentality is "why try at all."
Having low self-esteem isn't just an overall sense of being worthless. It's also manifested in our actions (or inaction) when we attempt to do anything. Someone with low self-esteem feels inadequate in social situations and incompetent – being unable to accomplish any demanding and/or desirable work. When these feelings are severe, that person will actually become a failure. In a self-fulfilling prophecy sort of way, because they will have expectations of failing which then come to fruition.
Signs and Indications of low self-esteem:
Sensitivity to criticism
Social withdrawal
Hostility
Excessive preoccupation with personal problems
Physical symptoms such as fatigue, insomnia and headaches
Substance Abuse and Low-Self Esteem in Women: Propensity for Drug Use
Women with low self-esteem often feel guilty, inadequate, and ineffectual. They blame themselves for everything. Low self-esteem is a chronic, low-level depression which doesn't respond to anti-depressant drugs. In fact, some studies suggest anti-depressants are no better than placebos when treating women with low self-esteem.
This is because they aren't suffering from an illness, such as a major depression; they are suffering from a set of long- held beliefs: misconceptions they have learned growing up.
In this way, many women struggling with low self-esteem and low self-worth, turn to other means for soothing their mental anguish. Many times, it's alcohol and other drugs that they seek out.
Substance Abuse and Low-Self Esteem in Women: Trends
National Center on Addiction and Substance Abuse at Columbia University released a report that revealed that drug use by women and young girls has increased. The report also indicated that women and young girls ages 8 to 22 use drugs for different reasons than their male counterparts and that they are at a higher risk for heavy use.  Drug use by women and young girls tends to be associated with depression, low self-esteem, lack of a support system, loneliness, and peer pressure.
Substance Abuse and Low-Self Esteem in Women: Escape
Women turn to substances to escape their current state of mind and being. Daily life is covered in a grey veil that affects their mood. Once drugs become an easy escape from their drab reality, it isn't long before the substance use turns to substance abuse.
Substance Abuse and Low-Self Esteem in Women: Self-Medication
Like with psychological disorders, such as depression, anxiety, and bipolar disorder, drugs and alcohol can be a quick-and-easy fix for feelings for discomfort and sadness. After a while, however, substance abuse and low self-esteem in women has become a perfect storm.
Substance Abuse and Low-Self Esteem in Women: Professional Treatment
Women with substance abuse and low self-esteem issues are best served by treatment that is gender-specific and dual-diagnosis in nature. The Orchid Recovery Center is a women's treatment program that specializes in treating the issues and conditions that specifically affect women. If you or someone you love is struggling with substance abuse or addiction, please call toll-free 1-800-777-9588.
Sources:
http://www.huffingtonpost.com/carole-bennett/how-low-self-esteem-can-l_b_270791.html
http://www.psychologytoday.com/blog/fighting-fear/201304/low-self-esteem
http://psychcentral.com/blog/archives/2012/01/30/signs-of-low-self-esteem/