Virginia Approves Marijuana Oil Treatment for Epilepsy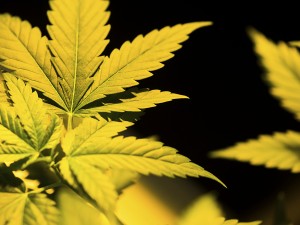 Long before medical marijuana began gaining acceptance in the U.S. – and perhaps one of the main reasons behind its propulsion – comes the story of Charlotte's Web. No, not the children's story by E.B. White; the strain of cannabis that has been called a god-send for families with children suffering from a severe form of epilepsy known as Dravet syndrome.
A group of Colorado marijuana growers, the Stanley brothers, developed the Charlotte's Web strain, which is named after Charlotte Figi, now 8 years old and she became known as "the girl who is changing medical marijuana laws across America." Charlotte's mother, Paige Figi, had to do her own leg work when seeking out a treatment for her daughter's devastating condition, which would cause her to endure as many as 300 grand mal seizures a week, and was inspired by the experience of Jayden David, another child with Dravet Syndrome, who had been using medical marijuana since June 2011.
Since receiving the marijuana oil treatments, Charlotte's seizures dropped down to about four per month, is she is now able to engage in normal childhood activities.
Many desperate parents in the same situation as the Figis have since flocked to Colorado, even though it meant uprooting their families and leaving behind their jobs and social support networks in order to be able to access medical marijuana for their children because the oil is not legal anywhere else in the U.S.
However, that's about to change.
Virginia Approves Marijuana Oil Treatment for Epilepsy
On Thursday, Virginia Gov. Terry McAuliffe (D) signed legislation that allows the use of medical marijuana oil for people suffering from severe forms of epilepsy, like Dravet syndrome.
"They said hell would freeze over before this would ever pass," said Robert Smith, whose 14-year-old daughter, Haley, has daily seizures — and suffered one during a committee hearing on the bill this year.
"Seeing how horrific it is, it softened a lot of hearts," he said.
"No state should have laws . . . where our great Virginia residents might say, 'I have to move to another state because we can't provide the treatment for our children,' " McAuliffe said. Now, he said, "everybody will stay in Virginia."
Beth Collins of Fairfax is one such parent, who temporarily moved with her teenage daughter Jennifer to Colorado to use marijuana oil. While the treatment was effective, Jennifer told lawmakers that she missed her friends, her school and the rest of her family while isolated in Colorado Springs. They moved back to Fairfax late last year. The mother and daughter cried watching the governor as the bill was signed.
"We're so happy that Jennifer can now stay here in Virginia where she belongs," said Beth Collins. "We were told it couldn't be done, but I never doubted that it could."
It's still early for marijuana oil in Virginia and hurdles remain. Right now, possessing the oil is still technically illegal (even with certification from a prescribing doctor) but prosecutors will be prohibited from prosecuting cases.
Another obstacle is that the cultivation of marijuana continues to be illegal in Virginia. Although medical marijuana for the treatment of cancer and glaucoma has been technically legal in Virginia since 1979, there has never been a legal avenue for prescribing or distributing the drug. The state's lawmakers showed no interest in changing that law this year, thus far, meaning that there is no legal way to make or produce the life-saving oil within the state. And federal laws prohibit the trafficking of drugs across state lines (duh) but this includes marijuana, leaving it unclear as to how patients will get their hands on it.
"The federal government has got some work to do," said Del. David B. Albo (R-Fairfax), who sponsored the bill along with Sen. David W. Marsden (D-Fairfax). Collins and other parents are lobbying the Obama administration to reclassify marijuana as a less dangerous drug.
McAuliffe has repeatedly said that he is open to any legislation legalizing marijuana use when scientific evidence shows it has a medical value.
If you or someone you love is struggling with drug addiction, including marijuana addiction, help is available. Call toll-free 1-800-777-9588 to speak directly with an Addiction Specialist who can answer your questions day or night.