Poetry Vs. Addiction, Homelessness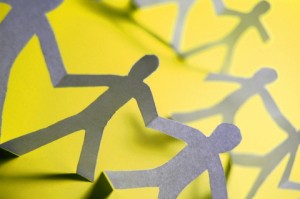 In Canada, one youth center is working to combat rampant drug addiction and homelessness in Vancouver – with poetry. It may seem counterintuitive, but the monthly event serves to:
Highlight the issues facing homeless people, including addiction
Offer a place for addicts, homeless or not, to explore their creativity
Debunk myths about homeless people
Provide a place to seek help for those who struggle with homelessness, abuse, and addiction
With increased attention to the problem, the hope is that more assistance will be given to those who need it.
More than Just Homelessness
Many people believe that homelessness is a choice or that services are already in place to help those in need – services that many choose not to utilize. While it is true that there are often homeless shelters available, these are often overrun. Additionally, they do not provide the services that many homeless people need to effectively address the issues that may be driving their homelessness, including:
Drug and alcohol addiction
Mental health disorders
Lack of education and/ or job skills
Medical care for malnutrition and chronic health problems
Treatment for Addiction
When drug and alcohol abuse turns into addiction and overtakes someone's life, it has the power to take everything – including a person's home. Many addicts find themselves living on the street because they don't have the capacity to pull together rent money or go through the process of applying for a rental. Their addiction takes every penny they have, and they often must steal or commit other crimes in order to get the money to pay for it. With a focus on nothing but getting high, other issues become problematic as well, including serious health and medical issues.
Treatment is the only way to effectively address the bottom line issue when homelessness is caused by chronic drug and alcohol abuse. High end, comprehensive care can provide patients with everything they need to build a new life in sobriety that is sustainable by offering treatment services that include:
Medical detox assistance to deal with withdrawal symptoms
Medical care for chronic health conditions
Psychotherapeutic treatment for underlying mental health disorders and issues associated with long-term drug addiction
Aftercare support that helps ensure that patients are firm in their sobriety after they complete rehabilitation
Would you like to learn more about the types of treatment services offered by us here at Orchid Recovery Center? We offer women the hope that comes through effective drug addiction treatment. Help your loved one fend off the many negative repercussions that often comes with untreated addiction – including homelessness – by choosing comprehensive addiction treatment today.