LBGT Friendly Rehab in Florida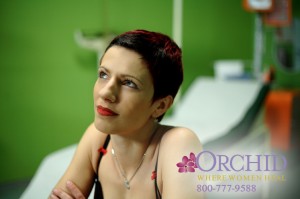 At Orchid Recovery Center our doors are always open to anyone looking for help and treatment for their addiction issues and we are a LBGT Friendly Rehab in Florida. We offer a safe environment for anyone who comes into our rehab and our doors are open to all. We do not criticize you on your past, race, age, sexual orientation, ethnicity, nationality, economic situation, etc. We are strictly here to help you recover from your addiction and feel great about yourself. At Orchid Recovery Center, we are aware that each individual may have specific needs in order to further help them in their recovery and we are willing to help meet those needs as much as possible.
We know that in being in the LBGT community, the issues that affect you are unique in themselves and we can offer you therapy and amenities that address those particular problems. About 20% to 30% of gay and transgender people abuse substances in comparison to about 9% of the general population. The three key factors that lead to these rates of substance abuse among the LBGT community are due to high levels of stress from social bias and prejudiced laws in areas of everyday life, absence of cultural experience in the health care system discourage LBGT people from looking for treatment for substance abuse and directed marketing efforts by alcohol and tobacco enterprises exploit the association that countless LBGT people have to bars and clubs as safe places for mingling.
At Orchid Recovery Center we openly embrace the LGBT community and are a LGBT friendly drug rehab. We unite clients with the local LGBT community and provide them with resources that can support them after they've left us. The LGBT therapy consists of numerous different facets of addiction for lesbians, bisexuals, and transgender persons. Some of the things Orchid Recovery Center helps with are: Sexuality issues, crisis intervention, medication management, incest/child abuse, AIDS/HIV positive issues, relationship issues for the addict and the co-addict, alcohol and drug dependency, adult children of alcoholic, sexual identity and crossover issues, eating disorders and food addiction, couples disputes and intimacy issues.
Not all drug treatment centers are LBGT friendly and open to all people who need help with addiction. In helping lesbians, bisexuals, and transgender people; Orchid Recovery Center can help with coming out, internal and external homophobia, socializing skills and recovery skills. Orchid Recovery Center can also help with sex addiction and has therapy for trauma, rape, child abuse, incest, codependency and couples conflict resolution. We also offer HIV/AIDS groups and classes as well as groups to deal with grief and loss. There is also education and therapy for the families of those who are LBGT.
Even though Orchid Recovery Center is goaled towards helping women in the LBGT community we have options to help any men that are having issues as well. We are dedicated to helping anyone and everyone get sober and live a beautiful life of recovery. Part of being in recovery is giving back and helping others and that is exactly what Orchid Recovery Center is goaled towards doing. If you or a loved one is struggling with substance abuse or addiction, please call toll free 1-800-777-9588.