Lesbian Couples' Fight Over Heroin Addiction Ends in Death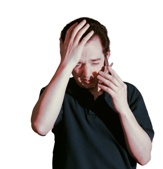 It's not uncommon for heroin addiction to tear couples apart. Whether both are using or just one person, it's difficult to remain functional and communicative when heroin is a part of the picture.
One couple in Arizona found that out recently – with an extreme ending. In a Phoenix apartment complex, Denise Lewis accidently shot her girlfriend, Deeta Juluke, in the middle of an argument over Juluke's heroin addiction.
There are a lot of unknowns in the case – like, for example, whether or not Lewis was under the influence of drugs or alcohol when she shot Juluke – but Lewis says that she did know how to use a firearm and that she knew the gun was loaded. She also said it wasn't the first time that she had pointed a gun at Juluke.
Lewis is charged with second degree murder.
Fighting About Addiction
A heroin addiction is not something that one can just decide to walk away from. Those who don't live with an active dependence on an opiate like heroin may not understand how difficult it is to deal with withdrawal symptoms. The severity and specifics will vary with each patient but in general, they make heroin a drug that is impossible to simply decide to walk away from and be able to do so successfully without medical assistance. Unfortunately, significant others often want promises of immediate abstinence without realizing that it takes a medical detox and long-term treatment. When their addicted loved one is unable to make it happen, fights often ensue.
Heroin Addiction Treatment
Medical detox is the first step in a comprehensive heroin rehab program. In some cases, medications are a part of the process as patients stop using heroin. Medications may alleviate or eliminate withdrawal symptoms, making it easier for them physically and mentally. Over time, they slowly lower their dose until they are completely drug-free. In other cases, medication to help ease the experience of withdrawal symptoms is appropriate, helping those in recovery to focus on the other aspect of treatment: psychotherapy.
Psychotherapy is extremely helpful in aiding patients in getting to the root of their addiction and treating the issues that may make them feel that drugs and alcohol are the only answer. Those who have co-occurring disorders or use drugs to numb memories or feelings of anger, pain, resentment or depression will find that this part of treatment is the hardest and the most important.
Contact us today to learn more about your options in heroin rehab and to get started getting the help you need to heal.