Women's Drug Treatment Program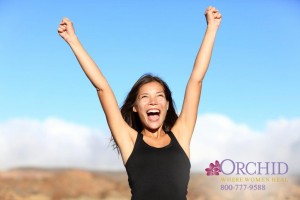 Women's Drug Treatment Program: Several Phases
Detox is the first step at a women's drug treatment program. Upon beginning your detox, you will first be tested to see which specific substances are presently in your system. The clinicians at the women's detox also evaluate you for potential co-occurring disorders, also called dual diagnosis, such as mental or behavioral issues as well as other physical ailments. You will then be guided through the process of detoxification by staff and most likely with the use of certain medications. This is done so as to lessen the withdrawal symptoms and increase both your comfort and safety so that your detox goes as smoothly as possible. Another part of stabilization is learning what to expect during the following drug treatment you will undergo and your overall recovery process.
Women's Drug Treatment Program: More Than Just Detox
After detox, your drug treatment program will then involve what's called inpatient rehab at the women's drug treatment program, which lasts for about 30 days. While in drug treatment, all of your needs will be provided for while you participate in individual and group therapy sessions to learn about yourself and your substance abuse and/or addiction issues. This extended program is beneficial because addiction is known to be a chronic, progressive, relapsing disorder. Therefore, short-term, one-time treatment is usually not the most effective. For many, a women's drug treatment program that is long-term and that offers multiple interventions and regular monitoring is the best approach to recovery and long-term sobriety.
Women's Recovery and the South Florida Region
Going to a women's drug treatment program in Lake Worth and the surrounding South Florida area is ideal for recovery and having a good chance at success at sobriety. This is because this region is saturated with recovery programs and networks that can support you in getting and staying clean and sober. The Orchid Recovery Center is a women's drug treatment program in Lake Worth that offers physical treatments include programs of fitness therapy and nutritional counseling that maximize women's health and energy to heal. The first order of physical recovery is to provide the woman's body with the proper nutrients to strengthen and repair the damage that has been done from her substance abuse.
Orchid Recovery Center: Top-Rated Women's Drug Treatment Program in South FL
At the Orchid Recovery Center, a well-known and top-rated women's drug treatment program in Lake Worth, Florida, the specific needs of women seeking drug treatment services and taking the first step to recovery are understood and met with specialized techniques and services. The Orchid Recovery Center is an alcohol and drug treatment center designed for the specific needs of women struggling with substance abuse, addiction and unresolved trauma. The Orchid's program heals lives by addressing the unique and specific needs of alcohol and drug dependent women. These specific needs are addressed in an environment designed to foster a holistic restoration of a woman's body, mind and spirit. The primary goal of the Orchid Recovery Center is to provide an opportunity for women to break the cycle of addiction so that they can enjoy healthy, contented, serene and productive lives.
If you or a loved one is struggling with substance abuse or addiction and is seeking a women's drug treatment program, please call toll-free 1-800-777-9588.