Gene Variants Caused by Prenatal Opiate Exposure May Protect Newborns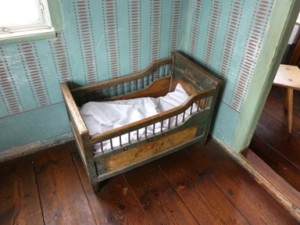 One of the hardest things a newborn can face is opioid withdrawal related to its mother's addiction during pregnancy. The baby has to go through all the physical difficulty of withdrawal symptoms with no understanding of what is happening and no ability to articulate its needs. There is new research being conducted with the goal of alleviating this problem for new babies by learning more about the genetic component of addiction.
New Study Shows Promise
There is new data that suggests there might be a genetic link between addiction withdrawal symptoms and genetics. A study was recently conducted that included 86 pairs of newborn infants born to mothers on methadone or buprenorphine treatment. These babies went through the same withdrawal symptoms that were experienced by newborns born to mothers who were dependent upon opiate painkillers.
However, the study demonstrated that babies with a variant in two specific genes exhibited less severe withdrawal symptoms than those that didn't. According to the study's author, Jonathan Davis of Floating Hospital for Children at Tufts Medical Center, this new information could prove to be significant in the treatment of neonatal abstinence syndrome.
It is also interesting to note that the two genes that were looked at in this study are also known to an increased risk for the development of opioid addiction later in life.
The Dangers of Neonatal Abstinence Syndrome
Neonatal abstinence syndrome is an extremely difficult time for those newborns affected by it. The ability to make the transition to being opiate free easier for these infants would be a miracle. The truth is that maternal drug abuse is still the number one preventable cause of mental, physical, and psychological problems in children. For the health of your child, it is imperative that you seek treatment for addiction before considering pregnancy and, for patients who get pregnant unexpectedly, seeking a physician's help immediately can help to mitigate the harm done to both mother and child.
Call Us at Orchid Recovery Center Today
If you or a loved one is struggling with opiate addiction, we can provide intensive, evidence-based care designed to help women make their way from addiction to sobriety no matter what the obstacles. We offer woman-centered recovery that provides specified treatment intervention that bolsters a woman's ability to remain relapse-free for the long-term. Don't let this problem continue to control your life. Give us a call and let us help you take the first step today.