Effects of Synthetic Marijuana Mimic Prenatal Disorder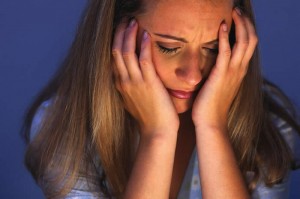 A recent study on synthetic marijuana has found that use of the drug during pregnancy can cause eclampsia and preeclampsia-like conditions in pregnant women. These prenatal disorders get better after delivery, but California researchers note that pregnant women with drug problems do not. The conclusion was made after a baby girl who was born at 28 weeks gestation screened negative for drugs but the mother did not recover from delivery and required psychiatric intervention for psychotic behavior. After an anonymous phone tip, doctors learned that the woman smoked Spice Gold, a synthetic type of marijuana.
Although legal and available for purchase at herbal shops, convenience stores, and across the Internet, synthetic marijuana has been known to cause a myriad of health problems including prenatal disorder conditions like eclampsia and preeclampsia. Researchers also noted that obstetricians and gynecologists need to be aware of synthetic marijuana and how it affects women after delivering a baby.
Treatment Can Prevent a Drug Problem from Getting Bigger
Synthetic marijuana, although legal and apparently harmless, is a dangerous drug. People get addicted to the feeling they get when under the influence of Spice Gold. The reasons for drug dependence varies from person to person. Many women abuse drugs to escape a traumatic event that they experienced in their lifetime. Others smoke marijuana to fit in with their peers. They may have a stressful job or living situation that they need to retreat from. Whatever the reason, however, substance abuse of any kind – legal or not – only worsens the situation.
The National Institute on Drug Abuse reports: "Spice abusers who have been taken to Poison Control Centers report symptoms that include rapid heart rate, vomiting, agitation, confusion, and hallucinations. Spice can also raise blood pressure and cause reduced blood supply to the heart (myocardial ischemia), and in a few cases it has been associated with heart attacks. Regular users may experience withdrawal and addiction symptoms."
Getting Your Loved One the Help She Needs
If your family member admits to using spice, now is the time to intervene. Despite what retailers may claim, synthetic marijuana is anything but natural. According to the AAPCC, "Poison centers received 5205 calls about exposures to these drugs in 2012 alone." Spice abuse will only get worse with time if families don't take action now.
Contact us at the phone number above to learn how we can help your loved one heal from drug dependency here at Orchid Recovery Center. If you know a pregnant woman who smokes synthetic marijuana on a regular basis, you can get her the help that she needs prior to delivering her baby. The same can be said about your daughter, granddaughter, sister, aunt, niece or cousin who is always searching for her next "legal high." Don't wait another minute. Call now.