Heroin Addiction Picking Up Where Pill Mills Left Off in FL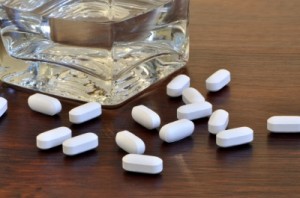 The war on prescription pills has left a void to be filled among addicts in Florida. Opiate addicts are now turning to heroin as their drug of choice because it's inexpensive, accessible, and offers effects that are similar to that of opiate painkillers. Patients who began their journey into opiate dependency in their doctor's office or searching the medicine cabinet for leftover pills that would help them deal with a headache or other ailment may now be standing on street corners to connect with a heroin dealer who can help them stave off withdrawal symptoms. It's a difficult process to live through and a difficult process for family members to stand by and watch.
A Growing Problem Here in Florida

The Florida Medical Examiners Commission reported a significant increase in heroin-related deaths from July 2011 to June 2012, and the Florida Department of Law Enforcement also saw an increase in heroin-related charges in the first three months of 2013. With no pill mills to go to, people are hitting the streets in search of their next fix. Heroin seems to satisfy them quite adequately. The terrifying reality is that this drug is just as addictive and just as dangerous as the pills they once took and, depending on the method of ingestion, brings with it a host of new risks and problems.
Personalized Care Tailored to Meet Your Loved One's Needs
Heroin addiction is as real as it gets. Many families mistakenly believe that their loved one must hit rock bottom before being able to accept the treatment necessary to heal, but more and more studies demonstrate that even patients who are ambivalent in their attitude toward drug rehab can still benefit from attempting treatment. The more personalized care an addict receives, the better able she is to face the problem head on and the more likely to avoid overdose and death.
Here are some of the things that a drug treatment program can and should offer:
Treatment that benefits an individual's mental health by addressing their depression.
A safe, healthy, positive environment in which they can live and thrive without the use of heroin.
Preventive assistance so that they won't relapse.
Personalized care that offers safe alternatives to combat cravings for drugs and other stressors that can trigger relapse.
Ongoing support of group therapy and therapeutic guidance during and after treatment.
Treatment Options Provide Hope for Families of Addicts
Everyone has their reasons for using heroin. Don't let excuses stand in the way of your loved one getting the help that she deserves. Be the person who starts the seeds of change by contacting us at Orchid Recovery Center today. Your family member will be eternally grateful for the gift that you have given her to get her life back in order.