Florida Women's Rehab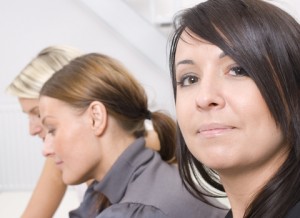 Florida Women's Rehab: Withdrawal Syndrome
The biggest complication that keeps women from getting clean is the dread of withdrawal symptoms. Several women who are addicted to drugs and alcohol will continue their addictive behavior long after they want to quit, simply to escape the excruciating symptoms that withdrawal contains, not knowing that there are Florida Women's Rehab centers that can help by offering detox and treatment. Women even try to detox from their addictions at home, going through days of pain, discomfort and intense withdrawal only to go back to abusing drugs and alcohol to relieve the pain. Going to Florida Women's Rehab is truthfully the first step towards recovery.
Florida Women's Rehab: Why Treatment?
By attending one of the Florida women's rehab facilities, you will be in treatment for more than just the initial treatment of withdrawal symptoms. This extended program is the actual rehab portion of your drug and alcohol treatment and this is helpful because addiction is recognized to be a chronic, progressive, relapsing illness. Consequently, short-term treatment is typically not the most effective. Getting help for your addiction from Florida women's rehab involves long-term care and offers various interventions and consistent monitoring. This is the greatest method to recovery and to achieving long-term sobriety.
Florida Women's Rehab: Inpatient Rehab
After you have finished the detox process, the remaining time spent in treatment is the actual inpatient rehab portion of the program at the Florida women's rehab and can last anywhere from 30 to 90 days; depending on the person and situation. While in rehab, all of your needs will be provided for while you go to individual and group therapy sessions to learn about yourself and your addiction issues.
Programs that offer addiction treatment for women must dedicate special attention to detailed subjects like body image, eating disorders, motherhood and life fulfillment. It is also important for these programs to account for the probability that women become addicted more rapidly than men. This is why pursuing help from the Florida women's rehab is very beneficial to you.
Florida Women's Rehab: Dual Diagnosis Treatment
Depression, anxiety or behavioral disorders tend to be more widespread and severe amongst women. This may stop women from looking for help with substance abuse problems. Thus, the Florida women's rehab specializes in dual-diagnosis and this will be of the highest benefit to any woman looking for recovery.
Florida Women's Rehab: The Orchid Recovery Center
Finding an excellent Florida women's rehab is ideal for recovery and has been known to have a lot of addicts recovering with long-term sobriety because this area is saturated with recovery programs and 12-step meetings that can support you in getting sober and staying sober.
The Orchid Recovery Center is one of the highest rated Florida women's rehab that offers amazing drug treatment and therapies. The Orchid Recovery Center is an alcohol and drug treatment center intended for the specific necessities of women dealing with substance abuse, addiction and unsettled trauma. The Orchid's program heals lives by addressing the exclusive and precise needs of alcohol and drug dependent women.
The Orchid Recovery Center also offers programs of nutritional counseling and fitness therapy that increases women's healthiness and energy to heal. Getting sober is about taking care of our minds, bodies and spirits; this includes making sure you initially get your body healthy again after all the damage you have done to it in active addiction. If you or a loved one is struggling with substance abuse or addiction, please call toll free 1-888-672-4435.