Women's Alcoholism Treatment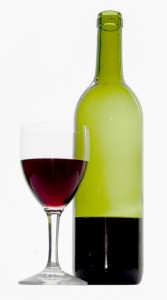 Alcoholism is a general term for problems with alcohol and is typically used to mean compulsive and uncontrolled drinking of alcoholic beverages; usually to the damage of the drinker's health, personal relationships, and social standing. Women's alcoholism treatment can be very helpful for women and can help guide you through the beginning steps of early sobriety. They take you through the detoxification, treatment and after care.
Women's Alcoholism Treatment: Detoxification
Women's alcoholism treatment must first make sure you are properly detoxed prior to starting any type of rehabilitation. When a person just stops drinking alcohol, they go through alcohol withdrawal symptoms such as seizures, delirium tremens and agitation. Upon entering detox, they will give you a drug screening and evaluate which type of medical treatment is needed for you specifically. They will start you on medication to help with the withdrawals and slowly start weaning you off. It is usually impossible to not feel any withdrawals what-so-ever due to the fact your body is physically dependent on alcohol (for most people) but they try to make you withdrawals as minimal as possible.
Women's Alcoholism Treatment: Rehabilitation
Once you have finished the detoxification process, women's alcoholism treatment will evaluate you for your rehabilitation process and assign you a therapist. You will have individual sessions with your therapist and also attend group therapy sessions with the other women clients. They will take you out to do different activities and have your days all planned out so you can get into a routine. They also take you to outside 12-step meetings to get familiar with the recovery world that is outside of rehab. Women's alcoholism treatment is a great way to bond with women in the program and make those sober supports that we all need in recovery.
Women's Alcoholism Treatment: After Care & Halfway House
After your stay in the women's alcoholism treatment in-patient program, you then go on to the intensive outpatient program (IOP). This is where you don't live on property of the rehab but you go back a few days a week for group therapy and to meet with your therapist one on one. The women's alcoholism treatment center will help you find a good halfway house to live in after rehab. In a halfway house you are given a curfew, drug tested, given chores, required to get a job, go to 12-step meetings, get a sponsor and work a program.
Women's Alcoholism Treatment: 12-step Meetings
In Orchid Recovery Center they highly recommend you connect with the 12-step meetings of your choice and continue on this path to achieve long term sobriety. Going to 12-step meetings especially women's meetings has really made a big impact on my sobriety. It is truly amazing to connect with the women in this program, work your steps and help others. In women's alcoholism treatment you really get to connect to the people who are going to be there for you when you're sober and connect with your emotions through different types of treatment methods. I would recommend Orchid Recovery Center to any woman I know who is struggling with her alcoholism. If you or a loved one is struggling with substance abuse or addiction, please call toll free 1-888-672-4435.