Domestic Violence May Have Contributed to One Man's Cocaine Addiction
Darryl Graves' was a cocaine dealer in Lynchburg, Virginia, and a convicted felon, so when he decided to fire a weapon in his home, he ended up with multiple firearms charges as a result, including possession of a firearm by a convicted felon, discharging a weapon in an occupied building, and attempted malicious wounding. The alleged intended victim of that discharged weapon? His wife.
Cocaine Addiction and Violence
The court records say that Graves shot in the direction of his wife in the home that they shared in Lynchburg, Virginia. This one act earned him a total of 10 years with eight suspended for the shooting charges and then two years for having the weapon at all. But how did he get here in the first place?
Graves's attorney says that cocaine addiction was the impetus for the latest issue. Graves was convicted for selling cocaine in 1996 and 2002 and though he received jail sentences for each of them, he still continued to abuse and sell cocaine after he was released. It's well known that one of the effects of cocaine abuse and long-term addiction is irritability, angry reactions, and violent outbursts – and for Graves, it may have been part of the reason that he was unable to handle issues with his wife in a calmer, more collected manner.
Cocaine Addiction and Domestic Violence
Graves' attorney also explained to the court that Graves' cocaine addiction may have been due in part to his upbringing. He was raised in a home with both domestic violence and substance abuse, two factors that may have contributed to the development of those issues in his adult life. Selling the drug, according to his lawyer, is what he had to do to support his habit.
Cocaine Addiction Treatment
Graves' attorney asked the judge to make the sentences concurrent, saying that with time to get the right treatment and to get away from the bad influences that were keeping him in his current lifestyle, he could make changes that would last and no longer be a problem for the court – or his wife. The request was not granted, however, and Graves will be expected to serve each of his sentences one after the other, no matter when or if he gets the treatment he needs.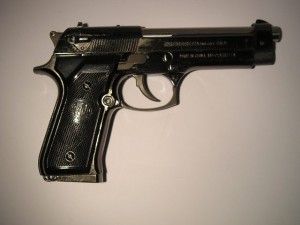 If you are abusing cocaine regularly and you, too, suffered a difficult childhood, it's important that you receive addiction treatment to help you deal with both the addiction and the early trauma that you experienced. Without treatment for both, legal problems, health problems, and more become a risk. Call us now to learn about the different programs we offer for women fighting cocaine addiction here at The Orchid.