Etta James: A Heroin Addiction Recovery Success Story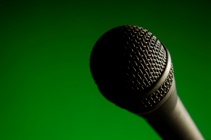 Etta James, the legendary singer, passed away this month, leaving behind a library of incredible music and a success story to inspire any woman in recovery. The 73-year-old singer infamously struggled with dependence upon multiple drugs during her career but ultimately overcame addiction. Unlike most who live through what she experienced with drugs, James did not die of an overdose or a health problem related to drugs but of complications of leukemia. Her story is a shining example of what can be accomplished with a life saved from drug addiction.
Drug Abuse and Women in the Workplace
Etta James' fight is one that many women can relate to. The music business was one that did not value the contribution of women when James was first starting out. Perhaps in an effort to deal with some of the injustices she came up against in her career, James may have turned to drugs, particularly heroin, to escape.
In 1998, another female artist who came up during the same time, the late Ruth Brown, said: "No one who wasn't there could understand how hard someone like Etta had to fight."
Though her R&B hit, "At Last" hit #2 in 1961, it only hit #47 on the pop charts. The wider public didn't notice James until her song was used in a Jaguar car commercial in the early 90s. When Beyonce played a character that was loosely based on her and sang her hit song, "At Last," in the 2008 movie Cadillac Records, she again was in the spotlight.
Heroin Addiction: An Obstacle to Success
Though it can be theorized that James' experience in the music business may have had something to do with her addiction to drugs like heroin, it may also be said that her struggle with the drug may have caused her to have more problems making progress in her career.
It's a combination of hard work and luck that brought Etta James back into the public eye after her initial success on the R&B charts. For women who are currently struggling with heroin addiction, what can be learned from James' story? If nothing else, had James not beaten her issues with heroin, she would have been unable to enjoy the renewed success of her song in the '90s and again in 2008, performing again and again for huge crowds who appreciated her talent and music.
If you are struggling with heroin addiction, don't let it stop you from showcasing your talent to the world. Contact us today at The Orchid and learn more about our woman-centered rehabilitation programs. Call now.