Mindy McCready Fights to Regain Custody of Child After Addiction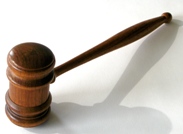 Mindy McCready lost custody of her five-year-old son to her mother due to issues with illicit substance abuse, according to CNN. However, she made headlines recently when she took her small son from her mother's Florida home and fled, refusing to return him for days and asking that he be returned to her custody because she feared for his safety with her mother.
Though the judge in the case made no decision about who should have custody of the child (the hearing was continued), it will be up to the judge whether or not McCready's son is returned to his grandmother, given to his mother, or put into foster care. An emergency pickup order was given for McCready's son and mother and child were found hiding in a closet a few days later; McCready's son was then taken into custody by the Arkansas Division of Children and Family Services.
McCready's mother and stepfather have legal custody of her son, but she has visitation rights. Her very public struggle with addiction played a huge part in that development; the country singer took part in the 2009 season of Celebrity Rehab with Dr. Drew on VH1.
Fighting Addiction and for Custody
Though many women struggle with issues of child custody and volatile family relationships after drug addiction, it's not an easy road to travel. The emotional stress of being without a child, the guilt involved with losing them in the first place, and the physical issues that come with drug addiction detox and treatment can make it seem like an overwhelming experience. The good news is that, though many women will fight the battle with addiction, many will win. The challenge then becomes proving to the courts that you are ready to regain custody of children who were placed elsewhere during your treatment – again, not a simple task, but one that can be managed with the right perseverance.
Staying Focused
Just like in the achievement of any goal, both drug addiction and navigating through the legal system and child protective services takes focus and commitment. There will be setbacks and surprise obstacles, as well as unexpected twists and turns – some positive, some negative – throughout both experiences. Staying focused on the goal of peace in recovery with your family around you is the only thing that will help you to get to the other side of the experience successfully.
If you would like to start your road to recovery with a comprehensive drug rehab program here at The Orchid, contact us today.